30.06.2017
A first date ... many men begin to tremble with horror because of this familiar phrase. Someone had a bad experience, someone heard bad first date stories, someone just does not believe in himself enough. In general, the indecisive men will find a thousand excuses not to go on the first date. But what if your heart does not even want to hear about the refusal? Oh, it happens all the time. You fell in love, hands tremble, the body asks for action ... The image of your beloved girl does not leave you even at night. In this situation, any resistance will be useless. If you are reading this article, then right now you are experiencing all this. If you are tormented by the question of whether to ask a girl out on a date, our advice: say yes! And we will take care of other small things ourselves. Read our guide and you will avoid all the ridiculous mistakes that can ruin your first date.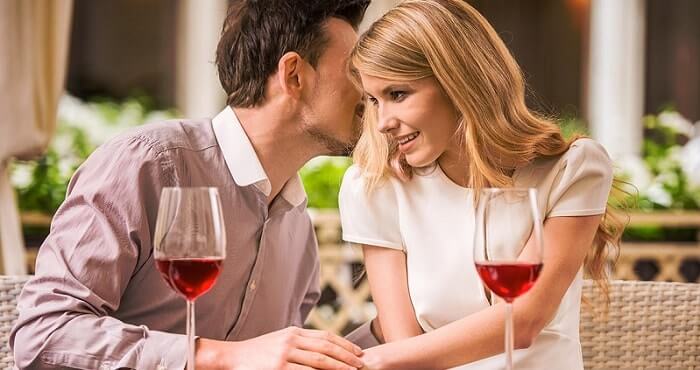 Bad Things to Say and to Do on a First Date
1. Do not be late! Do you think that since girls are allowed to stay for an extra hour in front of a mirror and do not come on a date on time, then it is possible for you? It is not. Did you make an appointment for 7 pm? So let it be so or sooner you will tell your friends how your first date went bad. If you come at 7:20, the girl will make certain conclusions about you, not in your favor of course. She will think that you are one of those men who absolutely cannot plan their time. And if you can't do basic things, then you just can't do it with a girl. And you know, buddy, she's right!
2. Always have a plan. Do you want to hear bad first date ideas? The last thing a lady wants to hear when you meet is your phlegmatic: "Well, what are we going to do?" Firstly, it was you who asked her on a date. And even if you did it in a semi-faint state and with a shaky voice, it does not bother anyone. Our world is arranged so, buddy, that you perform the functions of the animator on dates (at least, for the first time). So take care of the cultural romantic program in advance and everything will be fine.
3. Take the right position. No, we are not talking about the civil position. If your first date will be in a restaurant, take a seat at the table diagonally from her. The fact is that the figure of a person who sits in front of you confidently, at the shortest possible distance and looks directly at your face is associated with a bad cop who is ready to begin the cruel interrogation. It is also a bad option to sit next to the girl. This is too intimate for a first date. In addition, you will interfere with each other elbows. But the diagonal position has a pleasant, easy conversation, which can end with a kiss.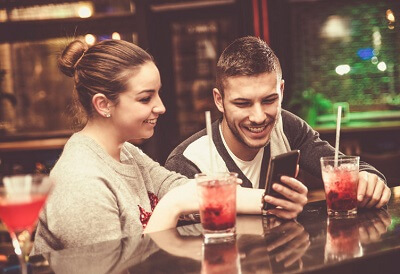 4. Do not order chicken wings, pork ribs, and other greasy food. This is one of the worst first date ideas. Perhaps the women of the Mursi tribe would have been impressed with how you eagerly bite into the flesh of an innocent killed animal, sucking bones and crunching cartilage. But in the refined-emancipated ladies of modern times this will cause more awkwardness and disgust. And a vegan girl can even have a tachycardia attack or worse. Limit yourself to a salad or spaghetti. And even better, order rice - we do not know why, but many girls consider this dish sexy.
5. Do not talk only about yourself. Telling stories that expose you in the right (heroic, romantic, etc.) light is the standard procedure for the first date. But to confine oneself only to this genre means to be guaranteed to be imprinted in the girl`s eyes with a chatterbox and whip stamp. Tales with your participation and questions addressed to your companion should go in the proportion of 50:50. Have you told her how you and your father hunted a wild boar - ask how the girl treats pork, whether she is friendly with her parents, and whether she wants to go to the shooting gallery next week.
6. Do not mention your ex! This is terrible first date scenario. If you are not asked about it, then it's of no interest to anyone. Except you, of course. So it's better to keep your mouth shut. If your interlocutor shows an intense interest in this topic, respond quickly and calmly.
7. Do not embellish reality. It is not a fact that the girl will choose you precisely because of information about the black belt for Muay Thai, knowledge of 5 foreign languages, and real estate in Portugal. But as soon as she finds out that all this is the fruit of your imagination, you will ruin the false impression and remain out of work.
8. Do not complain. Keep in secret the heart-rending stories of your failures. We will not say anything more.
9. Forget about your smartphone. A switched off phone during a dinner is a much simpler, elegant, and obvious way to let the companion know that you are seriously interested in her than even the most expensive bouquet.
10. Do not be greedy. Calculation of the amount of tips on the calculator or, in principle, refusal to pay for services ("This idiot confused the sea bass with a shark! Yes, it is necessary to shoot for this, but not to reward!") - this is a bad tone and you will make a bad first date impression. Remember this as a sacred commandment.