13.04.2016
Eastern Europe is quite an underestimated tourist spot. People all over the world believe news reports and the Internet community and assume nothing attractive and glorious can be found in these territories. We are ready to ruin this myth!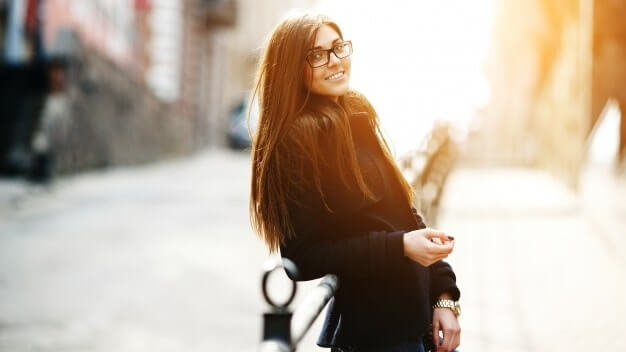 Ukraine has a lot to offer. Stunning nature (including the magnificent beauty of Carpathians), rich historical heritage (castles, city architecture) and, of course, the hospitality of Ukrainian people make this country a must-have in your to-visit list. Oh, and no one can forget that Ukraine holds a record of the biggest number of good-looking women. Since the dissolution of the Soviet Union in the early 1990s, the western world has found out that Slavic girls are unbelievably attractive and make perfect wives for family-oriented men. Moreover, these ladies gladly leave their native country (due to the insufficient economic development and sociopolitical issues inside and outside the country). You must have heard recent reports about Russian invasion and annexation of southern territories of Ukraine and the Crimean Peninsula. We do not consider ourselves political activists or analytics; but we do know that these problems strongly affect the society. That is why (this is not the only reason, but considerably the strongest one) Ukrainian women nowadays frequently seek a foreigner for marriage.
You probably know a few methods to get acquainted and meet a good-looking Ukrainian bride. Nevertheless, taking into account socio-cultural peculiarities of the Ukrainian mentality, we suggest you should think of some other means of getting acquainted aside from online dating. By all means, you can start by searching for a girl on our site. Later on, it would be exceedingly nice if you visit girl's native city to meet her relatives and get in touch with everything she considers important for her. Yes, Ukrainians are keen on international communication – this phenomenon is grounded on their geographical location and a perpetual role of a buffer between the Russian Federation and Europe. However, Ukrainians also like when people are interested in their native culture (which is, by the way, truly significant and ancient).
Ukraine is a rather big country. That is why we chose several cities we assume best spots to meet beautiful and attractive girls. Every city has its peculiarities in both social and cultural spheres. We do not recommend visiting all of them in pursuit of a perfect woman; choose one or two of them.
The capital city of Ukraine and one of the most ancient cities in the eastern part of Europe. As one of the most important political and industrial centers of the country, Kiev concentrates significant individualities and governmental facilities. Aside from looking for a flawless Ukrainian girl, this city might be interesting as a tourist destination for those, who are interested in the history of Christianity.
This city is often regarded as a cradle of Ukrainian culture. However, Lviv holds a diverse range of historical and ethnic references to both Ukrainian and Polish traditions. We recommend visiting this city to see both a unique concentration of Ukrainian architectural legacy and flawless Western Ukrainian women!
Times before, Kharkiv was the biggest industrial center of the country, hosting huge metallurgical and technical enterprises. Not much has changed. It means that this city holds a great number of intelligent and cute girls from the region. In addition, Kharkiv has much to offer as a tourist spot.