29.08.2017
Lviv is regarded to be one of the most remarkable cities of Ukraine. You might say, of course, it is. Old Lviv impresses every foreigner as its narrow streets and ancient monuments can drive anyone back to several centuries ago. Here you may get everything you need to enjoy both the esthetic beauty of Ukraine and gain a valuable food for thoughts about the true meaning of life as well. However, nowadays the majority of Earth's population demands the satisfaction of physical needs of a human being in the first place, both bread and games.
Of course, you can go to the cinemas, restaurants and other public places in order to relax, have a tasty meal and get drunk. However, sometimes the contingent there leaves much to be desired. Old people, quiet music and no right to talk louder than the couple at the closest table. This is so boring! Therefore, the best way to spend an evening or night free from work having the time of your life and enjoying attractive women dancing on the tables is definitely a nightclub. Loud and modern music, dance floor, lots of alcohol, a hookah, and the best Lviv escort.
Thank God, there are so many spots like this in such a beautiful city as Lviv. Having bought a ticket to the Western capital of Ukraine, you get two options: a useful day life for your intellectual development and an unforgettable nightlife. Here are the best Lviv clubs. The most necessary Lviv tourist information you can hardly find on the net is right there below.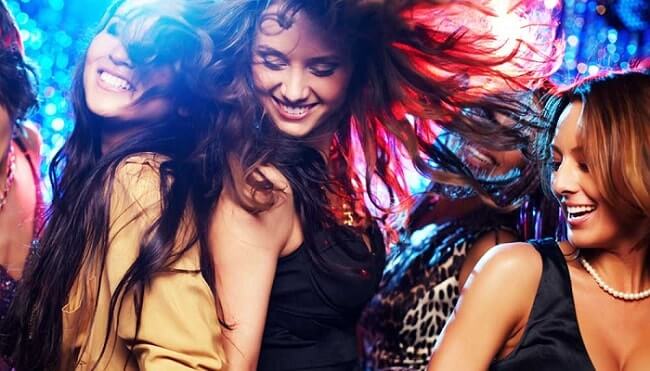 Lviv Metro Club
It is a well-known fact that the lists of top places, events etc. always begins with the best ones. Therefore, as you might have guessed metro club Lviv is top of the tops, especially for foreigners.
Pros
First, Lviv metro club is a multinational place where you can hear at least five languages (Ukrainian, Russian, Polish, Turkish and, of course, English).
Secondly, the music here suits every taste. Can you believe it is possible! What is more, it is rather simple. Just place three large dance floors with different music, for instance, pop, techno, and R'n'B in a club. Believe us; your building will be crowded with hot chicks. Lviv metro club's owners are so clever too because such a scheme works here successfully for 12 years already.
Thirdly, it is secure. As we know, even the best clubs cannot completely predict force majeure or forbid the people to enter just because they seem to have a suspicious appearance. However, the security of Lviv metro club is perfect at least in avoiding unpleasant situations. A thorough dress code is what expects everyone at the entrance to the fancy club life. Safety is the most essential. That is for sure! Furthermore, of course, the best girls in Lviv. The filtration and selection are another secret tasks for security. To finish the staff information, it is necessary to mention the flexible dancers. Oh, you can hardly guess how little clothes they wear and how low they bend.
Can you imagine, there are 4 bars, 4…Forget about the endless lines, at the end of which you lose the desire to drink Jack Daniels' at all. The food in the club is served from the restaurant and it can easily strike the most pretentious gourmands. If you are struggling to find a crowded place at 4-5 a.m., this one is definitely for you. Finally, its location is the biggest pro of the club. Lviv metro club is just 800 meters from the Rynok Square, the most famous sight in Lviv. The most popular establishment covers a 1000 square meters area in the city center.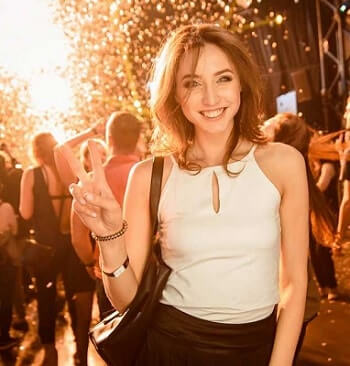 Cons
Fortunately, the age of this establishment is a one and only disadvantage. Although some pieces of furniture can still remind you of the past, refurbishments are conducted often here.
To sum up, it seems like this fascinating club is specially created for the international visitors as the standards here are rather high and impressive. Therefore, if you look for a well worth nightclub in Lviv, stop searching, head to Lviv metro club at once and enjoy the biggest drive!
Malevich Night Club
Another spot worth visiting which becomes more and more popular from year to year.
Pros
No doubt, this one is one of the biggest among Lviv clubs and even the whole Eastern Europe's (according to several issues). Therefore, Malevich is also considered as a concert-hall. The modern equipment and design, the heavy-powered sound of high-quality offer maximum of opportunities for event-makers.
Here you have two dance floors, lounge zones, VIP halls, 3 long bars and several concert halls. Take into account that this club is comparatively young, therefore, all the furniture looks more respectable. A perfect place to take selfies with hot girls. Finally, almost half of Lviv's youth prefers this very club nowadays.
Cons
As the club is so new, some people from staff happen to be inexperienced; however, this is just a question of time. To sum up, rush to Malevich club before it has become like all the others.
Picasso Club
Pros
One more "experienced" club to visit. If you like art and tired of various boring exhibitions, this place is for you. The building itself is an art object as it is a former Lviv Art Academy. Nowadays, the club zone was widened as it includes a romantic so-called gypsy square where you can enjoy the almost constant nice weather in Lviv.
Why must you visit Picasso club during your visit in Lviv? Because of all the people out here. It is almost impossible to find an ordinary human in Picasso club. All the visitors are creative and interesting personalities with whom you would like to keep on talking. The same is about women. Girls in Lviv are different and if you look for a special one, you have all the chances to find her right here.
Cons
Some art objects are too antique or broken. During the holidays, the club is so crowded that there is literary nothing to breathe. However, the last fact can turn out to be a positive one.
Rafinad People Club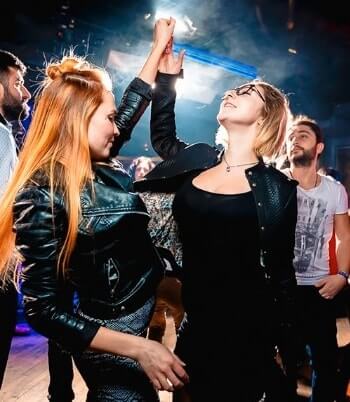 Pros
It is not a simple nightclub, but a strip club as well. Here you can dance and enjoy the hottest view as well. The club without striptease is actually an average one. However, the service is one of the best. The staff will never spoil your mood but provides you with all you need.
The food itself is very delicious, the interior is modern and minimalistic, and the music will not make you sit on the coach all the time. Barmen here are perfect listeners and advisors.
Cons
An ordinary club when there is no striptease. Well, despite the fact Rafinad People club is regarded as a middle-class peasant, it does not mean you will not have the time of your life here. "Nothing extraordinary" does not mean this place is bad or not interesting. It means that Rafinad is still on its way to go higher in our rating. In fact, this is a good choice after you get tired of all the previous clubs. What is more, an extra variant that you are sure about can always save your night in the most unexpected situations.
De Luxe Karaoke & Club & Restaurant
Pros
The previous clubs mentioned in this article tended to have one more option maximum. Here we have the three most popular places for the youth and young adulthood. In De Luxe you can sing your favorite songs (a wide range is available), dance listening to popular DJs and longer over your meal till the morning. What a perfect place!
The interior totally correlates with the name of the nightclub. It is evidently luxurious with large expensive chandeliers, comfortable sofas and curtains right to the floor. Popular music adds to the pleasant lounge atmosphere of this establishment. Therefore, if you enjoy the places of high class, you know where to go.
Cons
Book a table in advance as the security may simply not let you in during Fridays and popular holidays because of the extent of people.