24.03.2017
A lot of men from all over the world wish to date or marry a lady from Ukraine and there is no wonder why. They are not like Western women; they know how to make a man happy. Those who had the chance to be with one of these Slavic beauties will tell you that she is the best thing that could happen in your life. If you are lucky to find a Ukrainian woman that has interests similar to yours and let her take care of you, she will turn your relationship into something magical.
Anyway, if you are looking for a Ukrainian lady just for dating or for serious relationships but don't know where to start or how to find the right woman, this article will give you a couple of clues on this.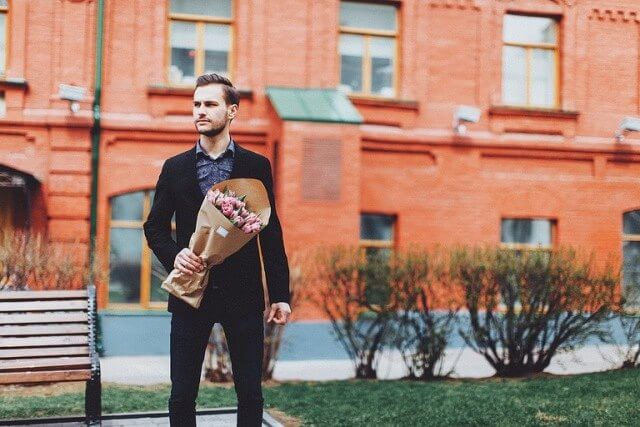 Why are Ukrainian women best for marriage and dating?
They are smart and have a lot of interests
Most Ukrainian ladies for dating are educated and intelligent. They know how to keep the conversation going. Some of them have a good sense of humor that is so much appreciated by many men. So if you're looking for someone to share your thoughts and not just for a one-night stand, a Ukrainian lady is a perfect candidate.
They will likely become great wives and mothers
Although some say that Ukrainian girls dream of marrying a foreigner just to have a chance to leave their country, this statement is nothing more than a stereotype. Of course, there are ladies who look for a Western man for their own benefit but in fact, Ukrainian women cherish marriage and put love above all.
That's why they are perfect for the role of a wife. Their mothers teach them to be homemakers since early childhood. Well, this doesn't mean that a Ukrainian lady will be happy to become someone's personal housekeeper but she wouldn't mind doing it. Besides, you can always count on her support. She'll do everything for you; even sacrifice her own interests if needed.
Speaking of sacrificing, a lady from Ukraine will gladly devote herself to her kids. Family plays the main role in her life, especially children. Everyone from parents to aunts and uncles is ready to provide support and help.
No matter how much you make, it's still a lot for her
Opinions can be different but the fact remains. In Europe and the US, people make much more money than in Ukraine. So, even if your income is humble, it would still be more than enough for a Ukrainian lady. Just make sure that money is not the only attribute that attracts a Slavic beauty to you.
They are stunningly beautiful
A lot of guys wish to find a Ukrainian lady only because of their looks. Of course, it's a matter of taste. This statement mostly depends on individual preferences. But being considered one of the most beautiful women in the world has to mean something, right? Having a bride whose beauty can make even supermodel jealous is definitely a plus.
A distinctive feature of Ukrainian beauties is not only their figures and facial features but also their friendly nature. Girls from Ukraine will most likely smile to you if you talk to them. And it makes the heart tremble much more than the perfect shape of eyes and nose.
Where to look for Ukrainian girls
Finding a good woman these days is difficult. It's obvious that you'll have a lot more chances to find a Ukrainian girl if you know the right places to look. Let's discuss locations where you should look first and some other places you may also check out.
These are the main places where you can find Ukrainian women for dating:
Ukraine (or Russia as an alternative). The best place to look for a person is his/her home. You can also try other Slavic countries – Belarus or Estonia, for instance.
A lot of European and American cities have large Ukrainian communities; finding a good girl there is not hard. Besides, there may be a Ukrainian café or restaurant near you. Also, look for special events for the Ukrainian community that may take place in your city.
And the last but not least, if you don't like the idea of walking around your city looking for a Ukrainian lady, create a profile on one of the dating websites. There are a lot of online services full of young Slavic girls. The choice is great. And it's definitely cheaper than going to Ukraine.
How to build solid relationships with a Ukrainian girl
If something bothers you, don't hide it from her. If you have feelings for her, be sure to tell her about them. All your words matter because for any Ukrainian woman it's important to know that she is cherished and loved.
If you want your relationships to get stronger, you must work on yourself. Try to become a person to rely on in a difficult moment, who can provide for his woman. You need to be a protector for your lady. A bit of self-improving hasn't hurt anybody yet.
Learn to listen to each other. It is important that you agree on everything that concerns your relationship: behavior, the manner of communication, pastime, etc. All these attributes will make your relationship sincere and stable.
Little surprises can be pleasant not only for your girl but also for you. By making your girlfriend a gift, you become more open to mutual feelings. Don't listen to those who say that you spoil a woman with constant presents. Not at all.
Don't be shy about your feelings if you want to build strong relationships with a Ukrainian girl. Always remain open, demonstrate your sympathy, and you will succeed. Show your love and appreciation by complimenting your woman. Don't hesitate to say that without her your life would be meaningless, that she is dear to you. All these words usually have a great effect because all women fall in love through their ears.
Always bear in mind that Ukrainian girls for dating look for a reliable man who is ready to lend a helping hand and won't leave his loved one in a difficult situation. Show that you're a confident person, be stable in your decisions, and never hesitate. Be sure to improve your financial status. Also, show that you know how to get along with children and be a good father.
Don't be too jealous. This character trait can easily destroy your relationship. After all, nobody would like to be suspected of something for no apparent reason. To build strong relationships with a Ukrainian girl, don't blame her for being friendly with other guys.