25.04.2018
The fitness industry is a multimillion-dollar business and a permanent quest, which becomes more complicated with each year. Starting to engage in any kind of sport, you try to find a source of motivation and inspiration for yourself. It can be your friends' stories about their successful transformations in a couple of years, or it can be examples of famous fitness models whom you can easily follow on Instagram and get your inspiration dose on a daily basis or just admire perfect bodies.
Female fitness models who upload seductive images of their bodies on the Internet, do not get tired of telling fans that they achieve excellence with the help of hard work, healthy eating, commitment, and perseverance. So, everyone chooses for themselves the greatest impetus for sports. There are ten hottest female fitness models who know the secrets of the slender sexy body.
1. Katya Elise Henry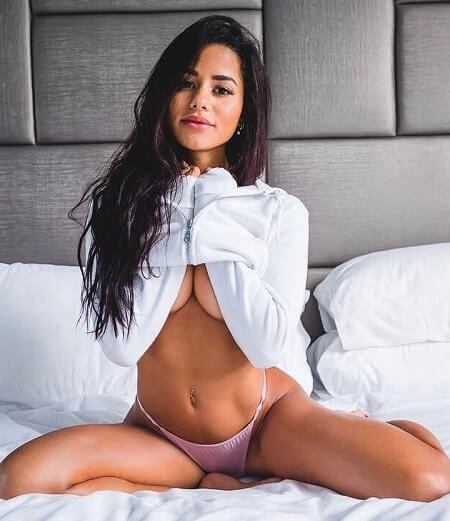 A sexy fitness instructor from South Florida has gained popularity on Instagram thanks to the piquant photos on which she proudly demonstrates her cuddlesome booty. She really has everything to be proud of. The girl has a luxurious body, which is confirmed by rave comments of her followers. More than 4.8 million people have been subscribed to her profile on Instagram since 2017, they are literally watching her every move.
Katya's elder sister Tanaya was an excellent example of a successful model career for her, and the girl was going to follow in her footsteps. So, she decided to shape up, and to her surprise, her photos became a motivation for many people to train. Katya realized that she could succeed in fitness.
Nowadays, Katya manages to combine the work of a fitness trainer, nutritionist and one of the top Instagram fitness models. She also represents the interests of several sports brands, which have concluded sponsorship contracts with her, and sells her own training and nutrition systems through her website.
2. Paige Hathaway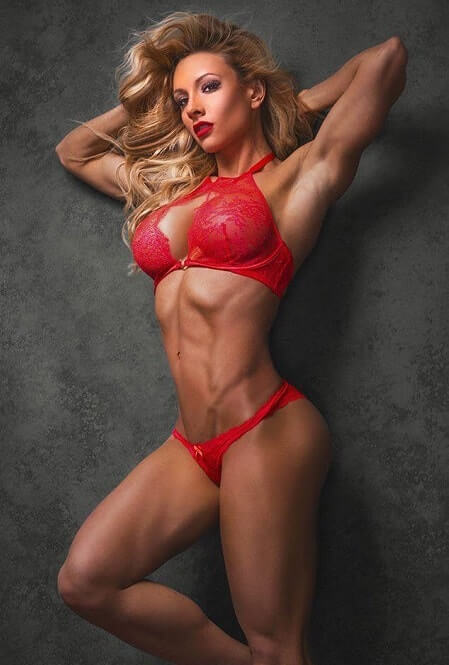 Paige Hathaway was born in a dysfunctional family. She lived in a trailer together with her parents. Both her mother and father abused alcohol. She contacted a bad company and, according to her own words, did not believe in the bright future. At 16, Paige moved away from her parents and decided to change her life. She started with the gym in 2011 and was a very skinny girl without anything close to muscles. The coach persuaded her to start preparing for bikini competition, and she performed at Ronnie Coleman Classic, finishing 2nd in bikinis. After that, Paige decided to enter the fitness industry.
She started to go to shows and expo and was able to find sponsors for herself. At the same time, she became an active user of social networks. Nowadays, she has more than 4 million followers on Instagram. Paige considers her greatest sporting achievement to be winning the FLEX Bikini Model Search in 2013. This one of the sexy fitness models likes to please her fans with hot photos and videos on the regular basis, posing completely naked. Paige Hathaway is currently single and resides in California.
3. Michelle Lewin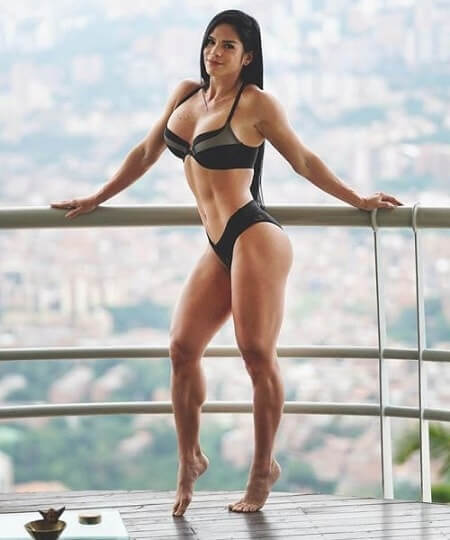 Michelle Lewin was born in the city of Maracay, Venezuela. After the breakup of her parents, she lived very poorly. Michelle started working very early, getting a nurse's place. Teenage complexes due to her obesity made the girl go to the gym. Persistence and will have done their job, and she has created an amazing body. Michelle was offered work in a modeling agency. Her work was tied to constant moving, so she's had to to live in Spain, Italy, Sweden and the United States.
Working as a model, the girl had to keep herself in shape and became a regular visitor to the gym. As a result, her transformation continued and in a while, she began to get offers from representatives of the fitness industry to participate in various competitions and filming. She took part in various bikini category competitions, ranking 5, 4 and 3, and eventually received a professional IFBB card. Recently, she's finished performing, but this does not prevent her from remaining an extremely media personality and one of the most successful fitness models Instagram with about 13 million followers.
4. Whitney Johns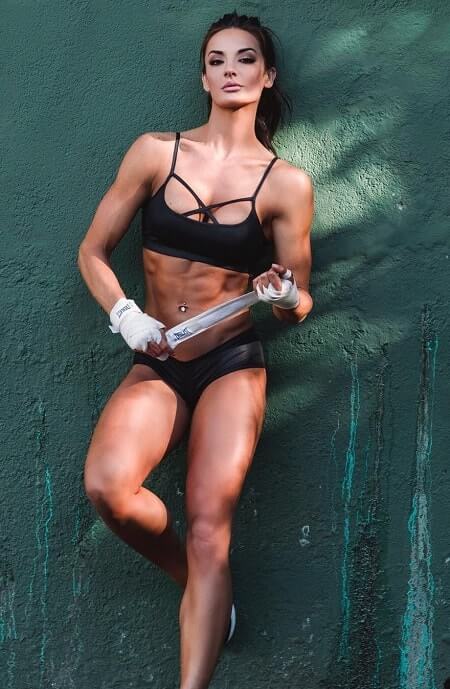 Whitney Jones is a Hollywood celebrity, actress, singer, and one of the hottest fitness models. In the childhood, Whitney had a strong desire to improve her appearance, and this served her as a motivation in her studies. She tried many team sports, but she's focused on fitness. At 16, Whitney began to work hard in the gym. The girl received the certificate of the personal trainer NASM and then decided to test her strength at the competitions. She tried to perform both in the NPC and in the WBFF, but she got only a professional card WBFF in 2015.
Today, Whitney prefers high-intensity training in the style of boxing, kickboxing, and MMA. Whitney has finished a lot of acting courses and starred in a dozen movies, several TV shows, and several promotional videos. She became one of the victims of the massive hacking of iCloud and her naked selfies got on the Internet.
5. Suzy Cortez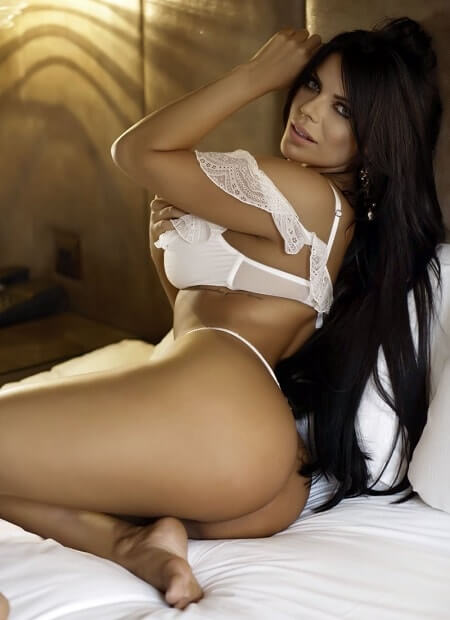 Suzy is one of the hot fitness models from Brazil. She became world famous in 2014, when during the World Cup in Brazil, she represented Russia among the 32 girls, personifying the participating countries. After the success with the Russian audience in 2014, Suzy shot a special photo set for the World Cup 2018, which is held in Russia. Suzy is widely known for her love of football, and especially of the Barcelona player Lionel Messi. In 2016, Messi even had to block her on Instagram due to her naked photos, which she was sending to him.
In 2015, Suzy won the prestigious Brazilian contest Miss Bum-Bum thanks to her great booty. Having the title of the best Brazilian ass, Suzy is often shot for various well-known magazines, including Playboy, FHM, GQ, and Cosmopolitan. The Mexican version of Playboy even put her on the cover.
Her popularity is promoted by the fact that Suzy likes to make outrageous statements, for example, in early 2017, she stated that she would remove her ribs to get a thinner waist. The Brazilian media are very fond of Suzy, they are discussing literally every new photo on her Instagram.
6. Yanet Garcia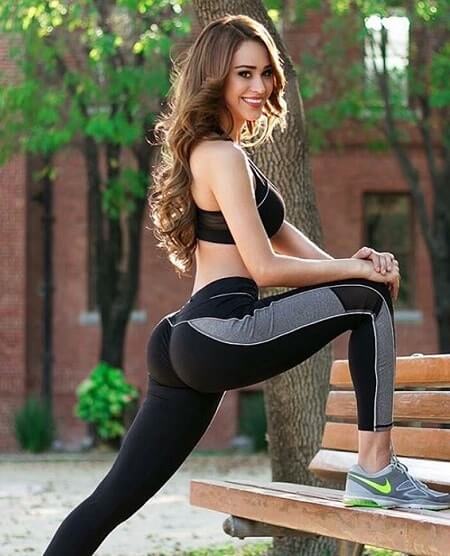 Yanet Garcia is a Mexican model and a hostess of the television weather forecast, known primarily for her love for tight dresses.
Yanet became world-known in 2015 after the appearance on YouTube a video called "Hot Weather Reporter Shows Off Butt On TV – Yanet Garcia," which contains a selection of shots from her weather forecasts. After the publication of the video, about one million people started following Yanet's social networks. Nowadays, she has more than 5.8 million followers on Instagram and more than 2.2 million on Facebook.
In addition to working on television, Yanet is also involved in business. Not so long ago, she opened a school of models called Yanet Garcia Models in Monterrey. Also, in early 2017, she released her own lingerie line called Yanet Garcia Collection. Playboy magazine chose Yanet as a playmate and named one of the sexiest hostesses of weather forecasts.
7. Aspen Rae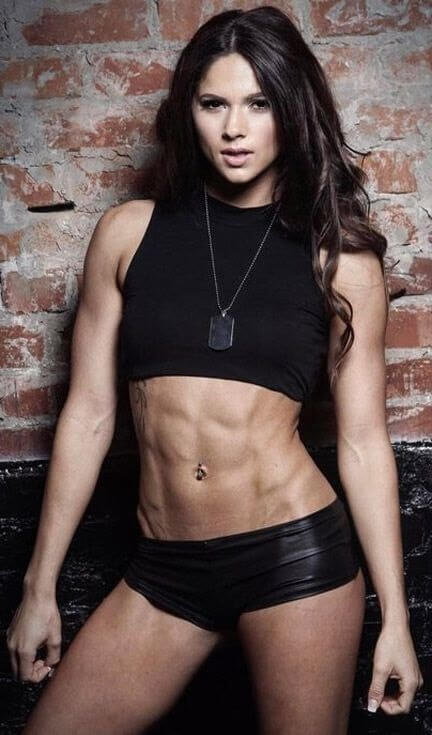 Aspen is an American fitness model and an erotic star. In student years, she worked in video chats for adults and was known as a webcam model. She visited the famous Howard Stern show and became the girl of the year according to one of the editions of Penthouse magazine.
Aspen is not only one of the young fitness models, but also a woman who is very fond of various vehicles, for example, she pilots a helicopter. She bought herself a Ford Mustang Shelby in student years. Nowadays, Aspen performs in the category of body fitness of the American Federation of NPCs and sells her videos for adults on her own website. In 2017, Aspen Rae occurred in the epicenter of the fans' attention when her completely naked selfies appeared on the Internet. The girl claimed that she had become the victim of Internet cybercriminals, and these pictures were not intended for the public. However, meticulous fans found out that the beauty adores erotic photo shoots, and most likely, uploaded these photos to increase her popularity.
8. Katya Usmanova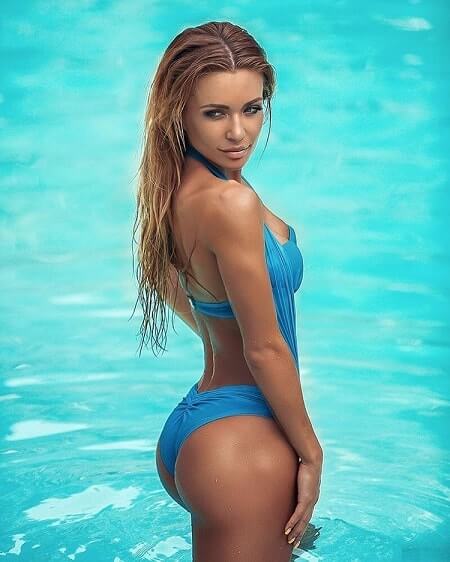 Katya Usmanova is the current champion of Russia in fitness bikinis, a popular fitness model, Instagram star and just a powerful motivator for thousands of girls who want to have the same amazing ass and perfect abs. Katya shares her knowledge with people, she's opened an online school and teaches others the basics of proper nutrition and effective training.
She became very popular due to the fitness lessons on her YouTube channel. Nowadays, she has 1.4 million followers on Instagram and is one of the hot female fitness models who take more than € 1,000 for a two-hour training. The cardinal turn in the life of Usmanova occurred when she began to engage in powerlifting. Having achieved the first results in the construction of a beautiful body, she decided to radically change her life. At 21, the girl got a job as a coach in a sports club and started participating in local competitions.
9. Amanda Lee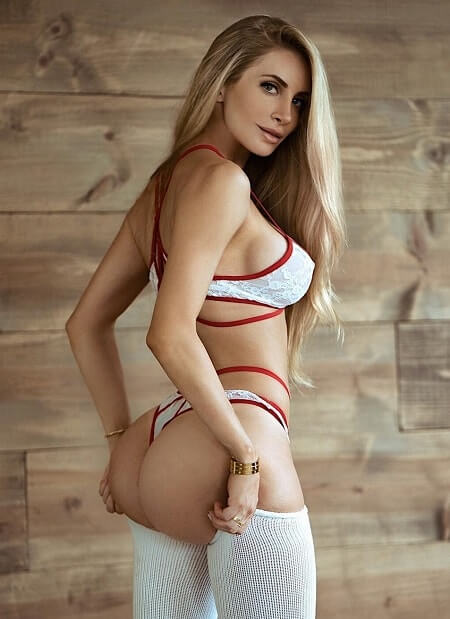 She is a Canadian fitness model and a Pilates trainer. In adolescence, the girl considered herself too slender, and therefore, she began to work on her body. As a result, she managed to achieve impressive results, thanks to which more than 11.6 million people follow her on Instagram. Now, thanks to her hobby, she earns a lot of money. A simple advertising post on her page costs $ 5.000, and if you want to order a soft sell, you will have to pay more than $ 25.000.
Over the past year, Amanda earned $2 million thanks to her profiles in social networks. This girl built her career in the fitness industry and became the Instagram fame. Besides, she's appeared on the cover pages of various magazines. Amanda is the best example of the positive effects of the online platform, and it's not surprising because she is one of the most beautiful busty fitness models.
10. Emily Skye Anderson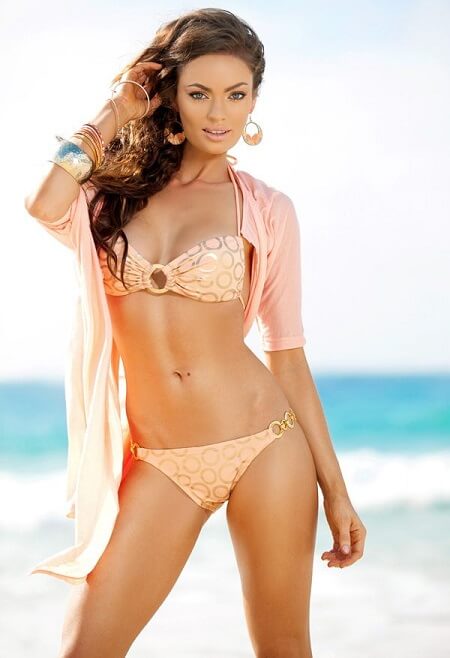 Beautiful Emily Skye comes from Australia and successfully conquers the fitness industry, being one of the sexy female fitness models. The girl is the author of her own fitness program, she has more than 2.4 million followers on Instagram and participates in all kinds of TV shows, commercials, presentations and photo sessions. In 2017, she appeared on the cover of Women's Health Australia magazine as well as Fit Pregnancy and Women's Health magazines. According to Forbes magazine, in 2017, she took the third place on the list of the most powerful people in the fitness industry.
The girl is also a creator of a series of exercise videos, which can be found on her YouTube channel EmilySkye. Nowadays, Emily is seriously engaged in fitness and leads a healthy lifestyle. Her sports program includes strength training, martial arts, jogging and CrossFit. Emily enjoys snowboarding and skateboarding.