10.07.2018
Social networks have long become an integral part of our lives, and for young bikini models, it is also a platform for earning a significant amount of money. Due to the huge number of subscribers on the Instagram social network, numbering in the millions, the hot bikini models can earn up to 80 thousand US dollars for one advertising publication. It is obvious that the age and location of the model plays a secondary role, the main thing is to attract more subscribers and earn their appreciation, which is measured by "likes." It's hard to find a heterosexual man who will be indifferent to perfect women's bodies and who will be able to ignore them on the Internet. Here is a short list of the hottest bikini models who look even better than your boldest fantasies.
1. Josephine Skriver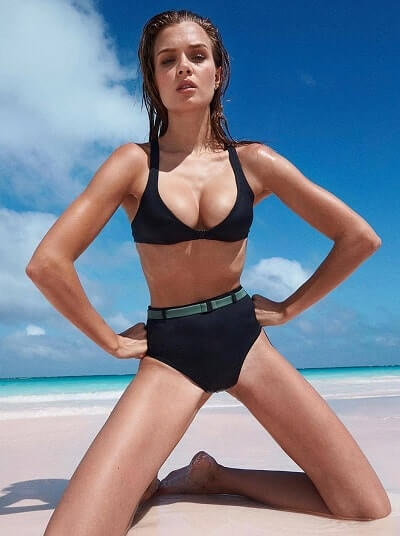 A fragile Dane with greenish-blue eyes, Josephine Skriver, declared herself to the whole world in 2016, when she became the owner of the cherished wings of Victoria's Secret. Before that, the girl was a regular participant of the famous fashion shows, starting with Chanel and Versace to Giorgio Armani and Valentino. Her debut as a model took place in 2011 when she was honored to open the Alberta Ferretti show and close the Prada show. In 2013, the radiant blonde first appeared in Victoria's Secret catalog. She climbed the career ladder along with the growing popularity of her Instagram. Nowadays, this hot model has 5 million subscribers. She looks so impressive in her underwear that it's not surprising that she is such a successful bikini model. Even if Josephine does not advertise another set of underwear, she certainly chooses the most revealing outfit possible.
Her Instagram account: josephineskriver.
2. Renee Somerfield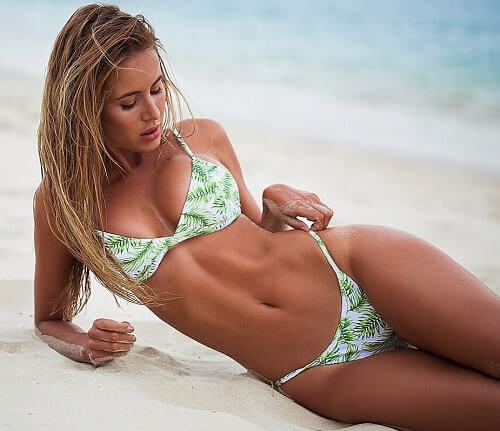 If you want to meet this sexy bikini model in person, you need to go to Sydney because Australia is the place of her permanent residence. Renee has become famous to a big audience since she did a commercial of Lipton and appeared in the movie "San Andreas" with Dwayne Johnson. This attractive girl has a perfect seductive body, which resembles hourglass, long blonde hair and the most charming smile. She wisely uses her Instagram account and the admiration of 1.8 million subscribers to promote her own line of swimsuits. Every girl dreams to look so attractive in the simplest set of underwear. The model cooperates with General Pants, Honey Birdette and Protein World.
Her Instagram account: reneesomerfield.
3. Sveta Bilyalova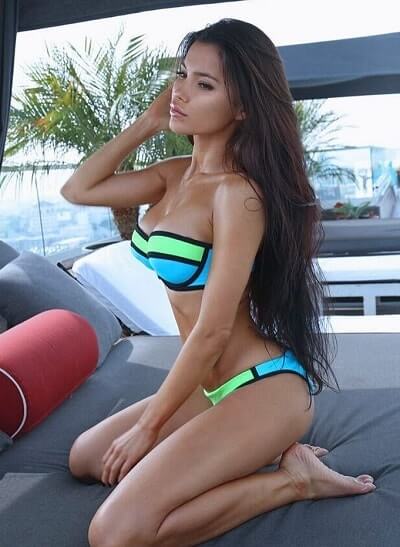 She is one of the most popular Russian girls and sexy bikini models on Instagram. Sveta has become a model precisely thanks to social networks. The girl just published her photos, and then got a big number of offers from photographers and different agencies.
Sveta Bilyalova is the star of Instagram, who has popularized "belfie" in Russia. Her pictures have gained popularity thanks to her amazing body, attractive face and funny videos, which the charming young lady regularly posts on the pages of social networks. Exotic appearance, athletic body and excellent sense of humor helped the brunette acquire an army of fans in a short time. Despite the incredible popularity on the web, the girl dreams to become an actress in the future. Svetlana is sure that she will be able to star in a Hollywood movie in a couple of years.
Her Instagram account: svetabily.
4. Rosie Roff
Rosie Roff is a British model of swimsuits and lingerie. She has become famous recently, thanks to her work during boxing fights. A ring girl showed the plates with the numbers of the rounds. Despite the fact that Roff doesn't post her pics every day, the number of her subscribers increases with each photo that gets so many "likes" and enthusiastic comments. After the work as a ring girl, the representatives of men's magazines have got their eyes on the beauty and immediately offered cooperation. Nowadays, Rosie Roff is a popular model, and you can find her pics on the pages of such publications as Maxim, FHM and Loaded.
Her Instagram account: rosieroff.
5. Nina Agdal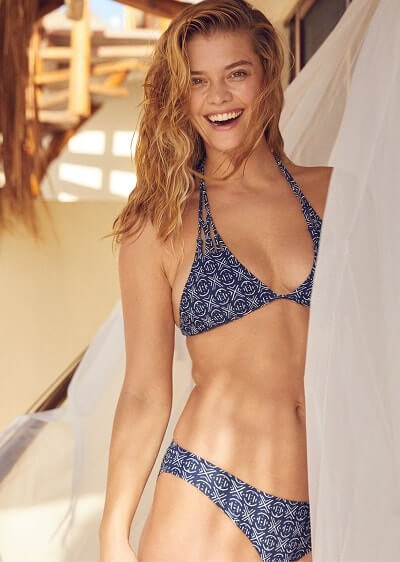 The Danish model Nina Agdal has recently devoted herself to the modeling business, but she has already managed to participate in many shows and to appear in different fashion magazines.
As a schoolgirl, Nina participated in the contest Elite Model Look and made a positive impression on the jury. The first agency that signed a contract with Nina was the Danish branch of Elite Model Management. The longest cooperation of the model is connected with the American company Frederick's of Hollywood. In 2012, for her photo session in the international magazine Sports Illustrated, Nina Agdal was awarded a special prize Rookie of the Year, which is presented to the best fashion model of the year. The model is in her prime now. In 2017, the collection of magazines on the covers of which Nina Agdal appeared was replenished with Maxim, Eurowoman, and Health.
Her Instagram account: ninaagdal.
6. Demi Rose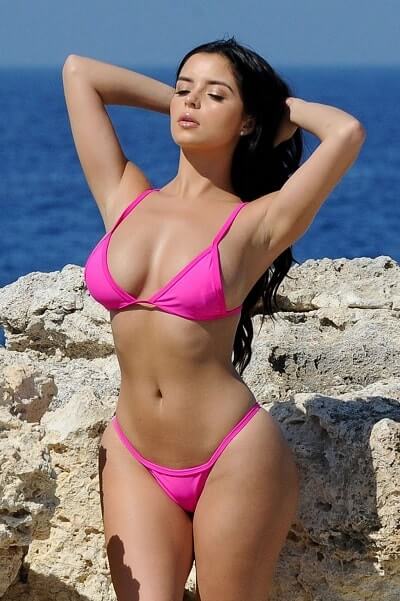 It is difficult to say that Demi Rose is a usual model because her body and her growth don't meet the requirements. The tiny girl is an owner of a curvy body and a thin waist. Nonetheless, this did not prevent her from gaining popularity not only in the model world but also on the Internet. Demi is one of the most popular Instagram models, whose pics get thousands of likes in several hours, and the number of subscribers reaches 7 million.
The turning point of her life happened in 2015 when the girl moved from Great Britain to the USA. Rose took part in the reality show Taz's Models. Since that, Demi has been invited to the famous magazines. You can see her pics in For Him Magazine and Nuts. A couple of years ago, Rose was called the sexiest girl in the world according to the opinion of the Zoo Magazine. The model takes part in frank photo shoots. In 2016, the beauty bragged about the curves of the body, completely undressing for the cover of the magazine "SIXTY6." So, a girl doesn't need to meet any certain demands to look really hot.
Her Instagram account: demirosemawby.
7. Kara Del Toro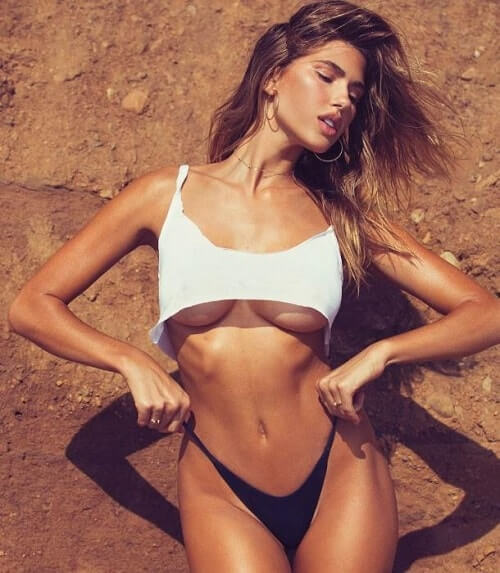 Kara Del Toro is an American model originally from Texas. The girl was shot for various publications, including the famous Maxim magazine. The first photo session of Kara took place in Mexico City, after which she gained immense popularity, and model agencies made really lucrative offers. Kara is one of the hottest Instagram models, who does not cease to excite the imagination of the fans. She is famous for the fact that she often publishes erotic photos on the Internet.
Usually, her outfit emphasizes her ample bosom and the slender legs, and the image can be supplemented, for example, by silvery sandals with high heels and gold accessories. Her Instagram account makes it clear that Kara Del Toro likes to brighten up her photos with a piece of passion and natural beauty.
Her Instagram account: karajewelll.
8. Devin Brugman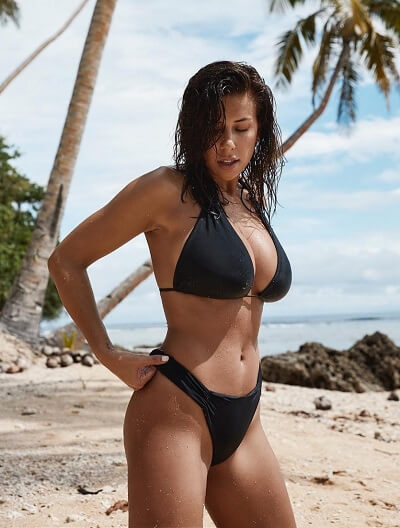 Devin Brugman is one of the sexiest Instagram models who has amazing features and an excellent body. This American girl comes from the island of Hawaii, and she has everything to succeed in the fashion industry. Devin Brugman is a smart beauty. She started her business together with her friend Natasha Oakley, having founded the companies "A Bikini A Day" and "Monday Swimwear" for the production of designer swimwear. The companies were created as an experiment that made Devin a millionaire.
When she moved to Los Angeles in search of a bright future, she took a few swimsuits of her own design and went on vacation. After posting her photos on Instagram, her popularity began to grow rapidly, and the girls got their first orders for the purchase of designer swimwear.
Every new pic of this hot beautiful woman triggers a storm of positive comments from the subscribers. The male half of the followers are waiting in anticipation when Devin Brugman will show all the delights of her magnificent body.
Her Instagram account: devinbrugman.
9. Sierra Skye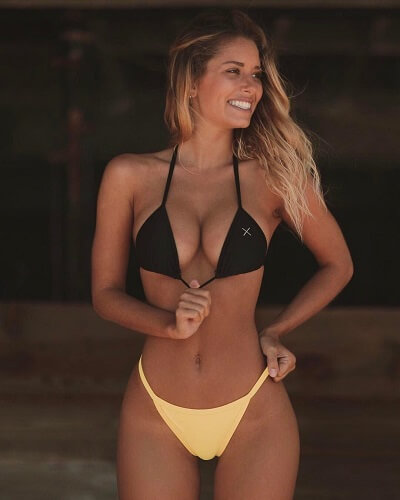 A beautiful model Sierra Skye whose blog on Instagram has 3.8 million subscribers, adores candid swimsuits, tight dresses with a deep neckline, and sometimes, pleases her fans with semi-nude shots. This hot model has a wonderful body, long slender legs, and a magnificent bosom. So, it's no wonder that she is one of the top Instagram models and her every photo gets more than 100 thousand likes.
On Instagram, she is called the "rising star," "gorgeous woman," and "the hottest girl." Sierra is working as a model, including photos and video content "18+." To understand who she is and how she makes her living, you can visit her Instagram account, and watch the video and photos of the talented nymph.
Her Instagram account: sierraaaskyee.
10. Alexis Ren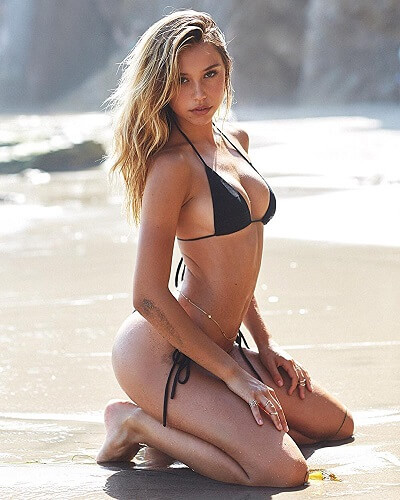 Alexis Ren started working as a model when she was 13 years old, and a year later, she signed her first model contract. She became famous at 16 when one of her photos became very popular on the social network Tumblr. Since 2013, Alexis has been regularly appearing on the covers of fashion magazines. She has already managed to work with such world-famous brands as Calvin Klein and Puma. The Alexis's family is of the Croatian-German origin. She has two older sisters, as well as a younger sister and a brother.
This beautiful girl can be called not only one of the Instagram fitness models but also an Instagram phenomenon. She has more than 12.5 million subscribers, and this number increases with every new photo of this hot girl. Talking about her passion for sports, Alexis has been engaged in ballet for 11 years, and she also practices the so-called bikram yoga and regularly goes to the gym. On her Instagram, you can find quite many videos with exercises in the gym.
Her Instagram account: alexisren.
11. Viktoria Odintsova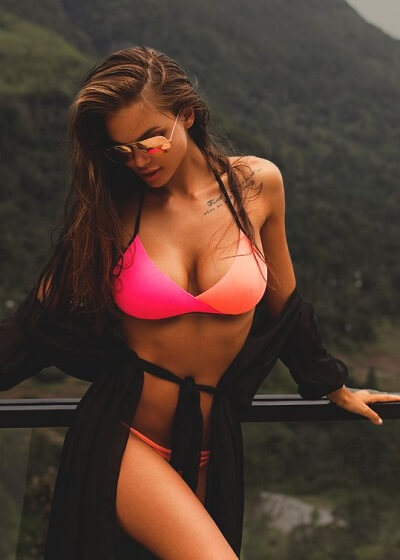 Victoria Odintsova is one of the most beautiful Instagram bikini models. The girl does not stop pleasing millions of her subscribers with spectacular photos of her stunning appearance. The girl has very attractive features, long dark hair, and magnificent eyes. Besides, Viktoria is famous for her passion for provocation. For example, the picture in which she hung from the roof of a skyscraper in Dubai without insurance made a furore on the Internet.
However, at first, she did not take her modeling career seriously and did not build grandiose plans related to the fashion industry. Nonetheless, soon, she was noticed by the well-known photographer Alexander Mavrin, who specializes in erotic photos. He offered Victoria a long-term cooperation. In 2015, the model appeared on the cover of the famous men's magazine Playboy. This photo session in the country style became a powerful impetus in her career. She began to get offers from the leading world photographers. Nowadays, the girl has the reputation of the model who is not afraid of bold experiments, being one of the busty bikini models.
Her Instagram account: viki_odintcova.