13.04.2016
Slavic women are gradually becoming popular all over the world. They are created for family life and raising children. Moreover, they are keen on cooking (Ukrainian and Russian cuisines are wonderfully tasteful and nutritious!) and housekeeping. And, finally yet importantly, they are stunningly gorgeous.
However, there is a nation in Eastern Europe that is thought to bring the women with best qualities among others. Ukrainian girls have become trendy after the dissolution of the Soviet Union – and the world literally cannot get enough of these perfect and godlike creatures.
Obviously, such a magnificent kind of women demands a special approach and has significant needs. Even though these girls are not considered exacting or difficult to win, they have some specific relationship beliefs and, consequently, need to be approached thoughtfully and carefully. In this article, we are going to reveal some tips on how to treat real Ukrainian women.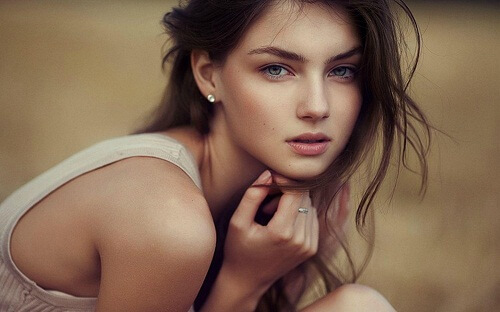 Know the difference between Russian and Ukrainian cultures. People from the Western World are somewhat assured that all Slavic countries have a lot in common and can barely be distinguished. We do not know what exactly raises such a thought in people's minds – whether it is a negative effect of Soviet Union's policy of "international equality" or the plain absence of interest. Nonetheless, we have to admit that Russians and Ukrainians are completely different nationalities with dissimilar mentalities and attitudes. That is why a Ukrainian girl would be offended and distressed if you said you do not know the concrete difference between her native culture and the culture of Russia.

Be a man. Slavic people have a rather traditionalistic range of beliefs related to the family development and post-marriage life. Women in Ukraine look for real men – those, who can become a leader, provider, and friend. They do not understand half-measures and insufficient relationships. Why would she choose a man that is not able to cover all basic family life requirements? It does not mean that Ukrainian girls cannot provide themselves; in fact, they are quite intelligent and have strong career ambitions. However, they understand that they need a caring and loving supporter when they are pregnant or raise children. Being a single mother is one of the terrifying nightmares for a Slavic girl. Unfortunately, this scenario is too frequent nowadays. Therefore, Ukrainian women seek a leader for their future family.

Know what you want. Middle-aged people all over the world bump into a fairly complicated issue: they do not know what they want from life. Ukrainian women love their partners to be thoughtful and overly assertive. You should not be afraid of discussing your plans for family and relationships, even if it is your second conversation. In contrary to American and European girls, most Ukrainian women prefer to know from scratch what kind of ideas of future you hold. If you have not decided yet which concept of relationships would fit you, we strongly recommend considering this thought before you get acquainted with a girl from Ukraine.

Respect her traditions. Ukraine has had various issues with the strangulation of its traditions and language. That is why modern Ukrainians, a reservedly proud ethnicity, cultivate their national ideas and folklore. A Ukrainian woman will not force you to learn her native language (which, by the way, is believed to be one of the most melodic in the world) but would be thankful if you respect her roots, relatives, and beliefs.