25.04.2017
More and more Western men are turning to international dating to find themselves Russian or Ukrainian women for marriage. There are a lot of reasons for this; Slavic ladies are known to be stunningly beautiful, loyal, and are ready to sacrifice a lot for the sake of their families and loved ones.
Well, from the way you see it now, there are probably no better wives than Ukrainian women. But are they really as great as the Internet describes them? Let's take a look at the main positive and negative traits these ladies possess.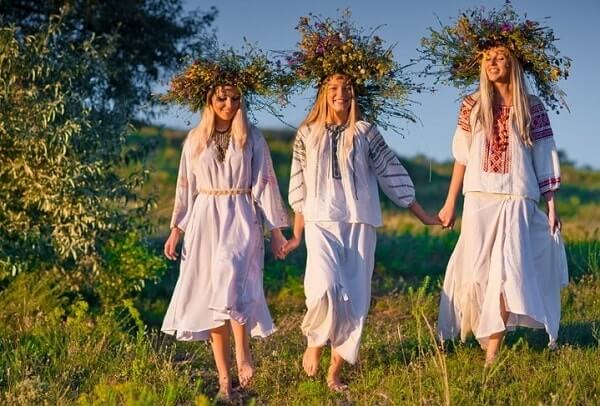 Why you should marry a Ukrainian girl
These are the main advantages of Ukrainian brides, though some points may not be considered as the pros by men. It all depends on individual preferences.
They are easy to approach
Those, who look for Ukrainian girls for marriage, will be pleased to know these women are also looking for foreign husbands. The thing is that in Ukraine, Western men are considered a lot more devoted and loyal than Ukrainian guys, not to mention that their financial status is also usually way higher. They care more about family values. On the other hand, men in Ukraine don't treat their loved ones as well as their Western counterparts, constantly cheating and leaving their families. They simply underestimate their women's love and never appreciate what they do for them.
Besides, in Ukraine, there are a lot more women than men. So it's no surprise that a great number of Ukrainian girls start looking for love abroad. And they are ready to deal with any possible issue, like long-distance relationships. To pull off such thing, you need to put a lot of effort into it. So, if you approach a lady from Ukraine, know that your chances of success are pretty high.
They are ready for tough challenges
A Ukrainian woman is ready to assist you with any personal problem you may face. Since family means a lot to her, she may even try handling some of the issues on her own. Besides, due to the financial situation in Ukraine, she may have been through hard times, so she knows the real value of money.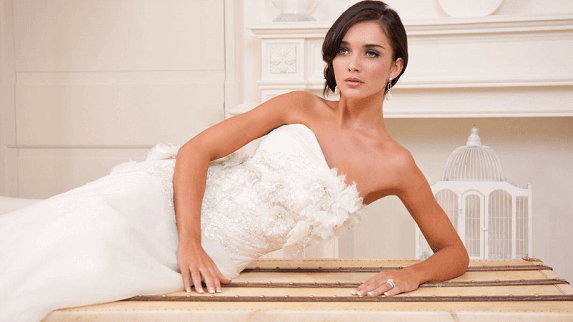 According to statistics, the majority of marriages between Ukrainian women and Western men are successful. Such international families are usually strong and long-lasting, and only a small number of them fall apart. Such productivity is achieved through the careful distribution of chores between spouses, so that family life goes smoothly. Everyone knows their duties and does a great job performing them.
They know how to take care of their loved ones
Ukrainian ladies for marriage can be very grateful to their husbands for everything they do for them. Those, who married women from Ukraine, know that they love their men no matter what. For your Ukrainian bride, there's no one else around, except you. As long as you pay enough attention to her, be sure that she'll give you as much love and appreciation as she can.
All you need to do is get her attention. From that moment, you may be sure that she'll remain loyal to you. She will study you, learning about what traits you lack in your life and share hers with you. You'll become the meaning of life for her. For some guys, such devotion and attitude towards marriage and family life may seem a bit thick at first, though.
They possess only the best character traits
Although Ukrainian ladies may seem too feminine and vulnerable at the first glance, it's far away from being true. Slavic women are not afraid of hard times and can endure a lot. They are known to be generous, hospitable, loyal, and cheerful. And when it comes to household and raising kids, you won't find someone better than Ukrainian women. In fact, children play a much bigger role in their lives than personal needs or career. Unlike Western ladies, Ukrainian ones will never agree to hire a nanny or housemaid. A family means so much for Slavic women that many of them stay at their parents' homes even after 20 and 30.
What you should know before marrying a Ukrainian girl
Marrying a Ukrainian woman is not a solution to all your personal problems. As in any other family, you're gonna have to do your part to keep the relationship strong. Besides, some of Ukrainian ladies' cultural peculiarities may be too hard for you to accept. Here are a few reasons why your marriage may not be as great as you imagine.
Language and communication barriers
Communication between two people is the foundation of any relationships. And the language barriers can it hard for both of you to communicate at the early stages of relationships, which may lead to misunderstandings and become the reason for you to cut all ties with each other.
Unwanted prejudice
No matter how much you enjoy spending time with each other, your family and friends may not accept your new companion because of her nationality or even religion. Even if both of you never considered these factors as decisive ones, it may begin slowly destroying your relationships and marriage, as your wife may not be comfortable with your relatives criticizing her.
Different views on house chores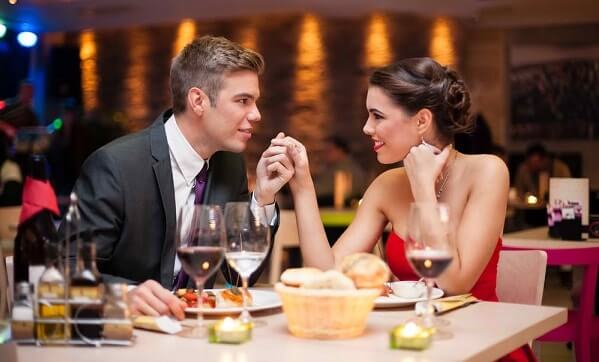 Although when dating a Ukrainian woman, she manages most house chores herself, it doesn't mean that she won't ask to divide them between you in the future. Your wife may have been raised in a family where different duties were distributed between every member of it, while you have always been convinced that a wife has to handle all the house chores on her own. This conflict of interest may become too hard to overcome, leading to a breakup.
Dating a Ukrainian girl will cost you a lot
Sure, if you're wealthy guy, this wouldn't be a problem. Otherwise, be aware that if you're going to marry a Ukrainian woman, you need to go through a dating period that involves giving a lot of presents. You won't get yourself a Ukrainian bride without it. The thing is that buying flowers and expensive gifts won't do the trick. There's a lot more to it than you might see.
First of all, let's mention that spending money on the person you like is completely normal. It's the best way to show your feelings for the woman you love. Besides, Ukrainian girls want a lot of attention, so you won't impress one with money alone. Conquering a Ukrainian beauty is a marathon that requires you to become as charming as you can. Do whatever you need to show that your intentions and feelings are real. And if you're insincere, forget about marrying a Ukrainian woman.
Different views on religion and traditions
Of course, it's not the common problem, but still, it may be difficult for both of you to accept each other's traditions or beliefs. For one of you, forcing to celebrate some foreign ceremonies may become annoying or even frustrating. Besides, your different views towards religion may also become a serious issue, unless both of you are atheists. In this case, there's nothing to worry about.
Her parents
Some people don't pay much attention to this problem. The thing is that after you marry a Ukrainian lady, your family circle immediately gets a few times bigger. But it's not the worst thing. If you met a girl online, this means that her parents probably live in Ukraine. So after you marry her, you're gonna have to fly there at least once a year to visit them, as Ukrainian women cherish their parents. And this won't be cheap. But it still better than having to see them two or three times a week, right?