27.03.2018
The Role of Hotness In Fame
When you are an actor, everything depends on the way you act. When you are a singer, everything depends on the way you sing. When you are a model, everything depends on the way you look. That's the common beliefs. As you can see, only modeling has something to do with appearance. But all the above-mentioned claims are true when we are talking about the professional qualities, which may or may not help you rise to fame. Hollywood dictates certain trends that we tend to follow. You need to be hot to get to fame.
No one says that you can't become famous for your talents and abilities. Some people claim that you can become a celebrity for just being hot. But what does being hot mean? If you consult urban dictionary, you will find that being hot means to be gorgeous, cute, beautiful, and attractive. It also means being able to drive people crazy, pass out and make them fantasize about you. So, who's made us fantasize about them this year? Who end up being among the hottest female celebrities? We offer you to check out our list of hottest celebrities of 2018.
Jennifer Lawrence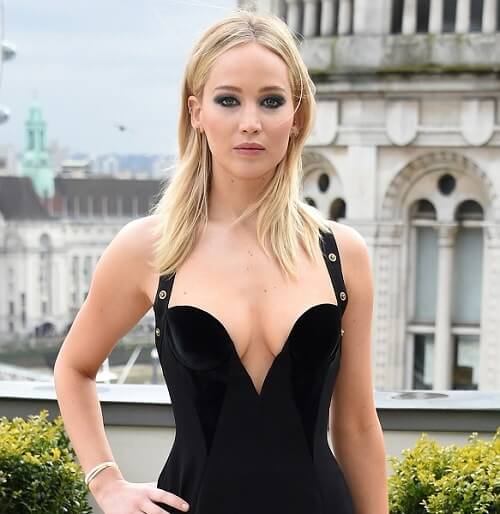 Jennifer Lawrence is definitely one of the hottest female celebrities. Her career started from small roles in 2006, but she became famous worldwide six years later thanks to her leading role in "The Hunger Games" saga. Instantly after her exposure to fame she ended up on a lot of top 10 hottest celebrities lists. She was regularly named one of the top 10 hottest female celebrities from 2011 and onwards. Lawrence doesn't play it safe, staying in her "sexy bombshell"-status, picking hard characters to portray. 2017 saw the release of one of the most controversial films in Lawrence's filmography, Darren Aronofsky's "Mother!" While the film polarized the viewers and critics alike, Lawrence's performance received universal acclaim.
Shakira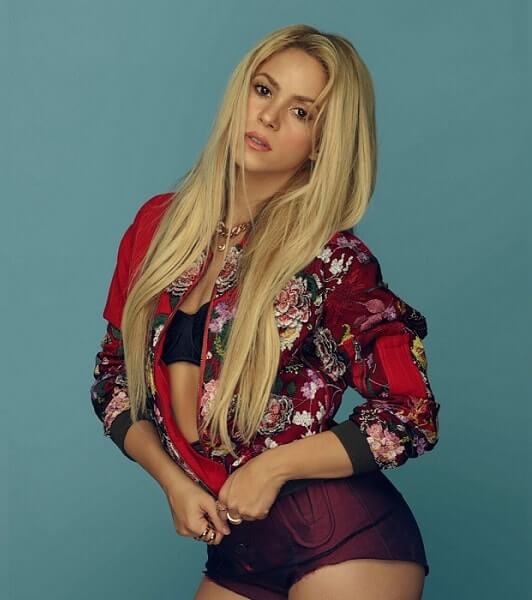 In Spanish speaking countries Shakira was a superstar by the early 1990s, but she was almost unknown to the English speaking world till the early noughties. Her first English-language album, fifth overall, became a smash hit selling over 12 million copies worldwide. "Whenever, Wherever", the lead single from the album, remains one of the biggest hits of the 2000s, and one of the best-selling singles of all time with 8,5 million copies sold. While her fame in the US faded by the early 2010s, she still remains popular in Europe, Asia, and South America. With her suggestive dancing, and a string of successful singles Shakira is definitely one of the hottest female celebrities over 40.
Charlize Theron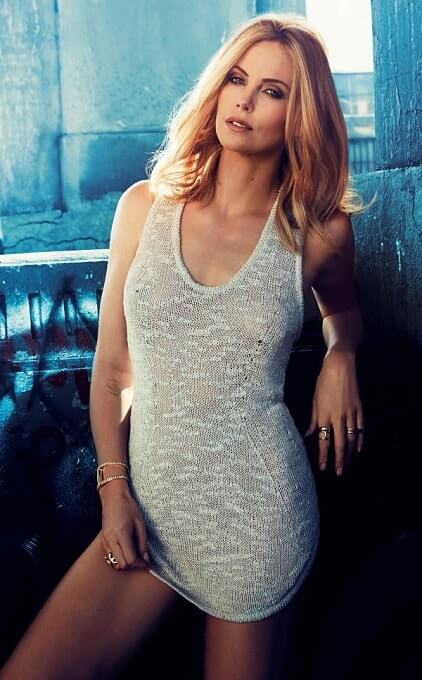 Charlize Theron is one of the hottest women celebrities of the 21st century. Just like with many famous actresses of nowadays, Charlize Theron's career started from a small, uncredited role in a horror film - "Children of the Corn III: Urban Harvest" (1995). But year after year the South African beauty starred in one successful film after another. Her most prominent role is her Academy Award-winning portrayal of one of the most famous serial killers Aileen Wuornos in Patty Jenkins' "Monster" (2003). One of her latest appearances on the silver screen is the role of Lorraine Broughton in "Atomic Blonde" (2017). Aside from being an actress and one of the hottest single female celebrities, Charlize Theron is an activist and humanitarian who helps providing health services in South Africa.
Beyonce Knowles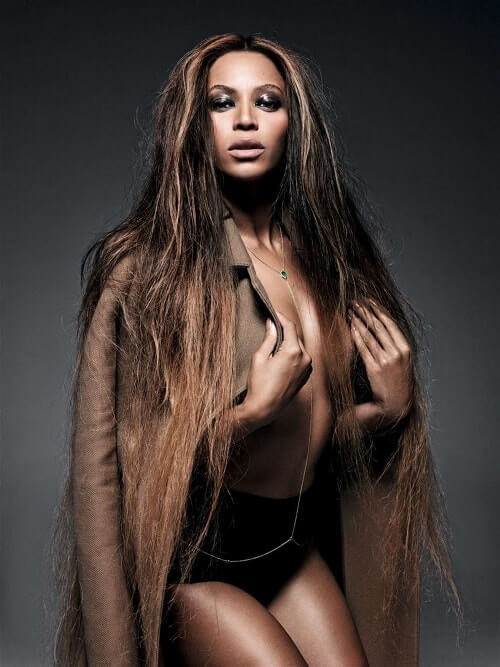 Probably the last thing that you've heard about Beyonce was her appearance at the 50th Annual Grammy Awards. While she lost the Album of the Year to Adele's "25", her fierce performance while being pregnant was one of the most memorable moments of the ceremony. Despite losing all the major awards, Beyonce was named one of the top 10 hottest celebrities of 2017 and the most charitable celebrity of the year as well. Her latest album, "Lemonade" (2016) sold over 2 million copies in less than one month. Beyonce is the reigning queen of the American music industry, and definitely one of the top ten hottest female celebrities of all time.
Megan Fox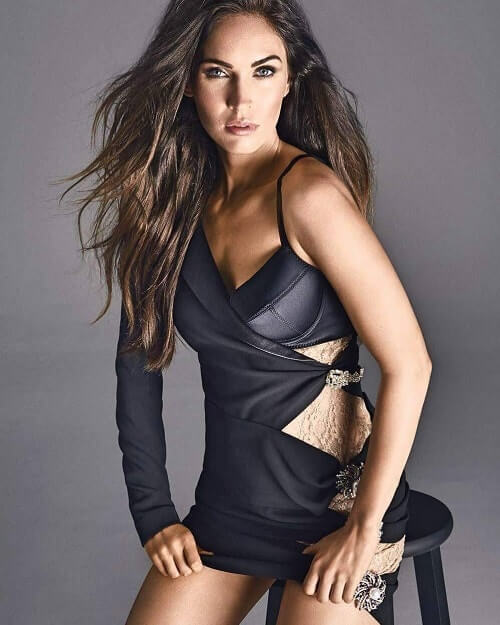 Although Megan Fox's career had started in 2001, she kept quite a low profile until 2007, when she starred in Michael Bay's "Transformers". Thanks to the movie, Megan Fox got an exposure to success and was named one of the hottest celebrities under 30. The films that Fox starred in had grossed over $6 billion worldwide. While there were a lot of jokes about Megan Fox being stupid and her lack of professionalism, she made headlines last year claiming that most of her roles are dumb and not fully showing her abilities as an actor. Probably that's the reason why she decided to star in the James Franco's upcoming comedy-drama "Zeroville" (2018).
Maika Monroe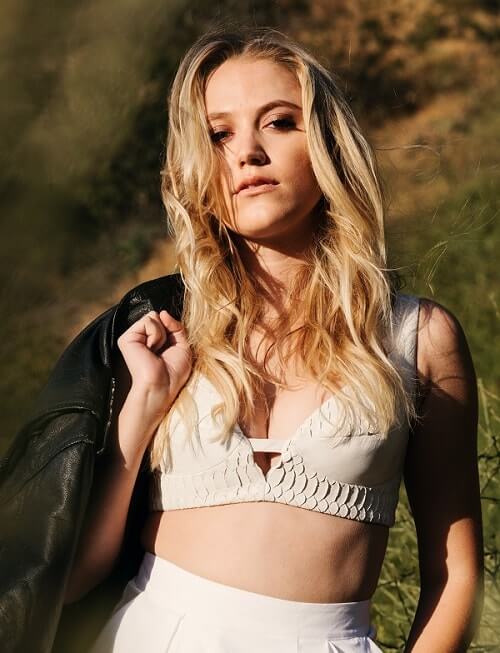 Despite being just 24 years old and despite the fact that her career started less than ten years ago, Maika Monroe has seventeen films under her belt. Monroe rose to fame in 2014 as a modern scream queen thanks to the released back-to-back horror films "It Follows" and "The Guest". Her first role in a big budget film was the portrayal of Patricia Whitmore in the "Independence Day: Resurgence" (2016), which despite being less successful than "Independence Day" (1996) still grossed almost $400 million. 2017 saw the release of six films featuring Maika Monroe, and 2018 she would appear in the comedy-drama "Shot Gun". Not being ashamed of her scream queen status Maika Monroe is one of the hottest young celebrities.
Angelina Jolie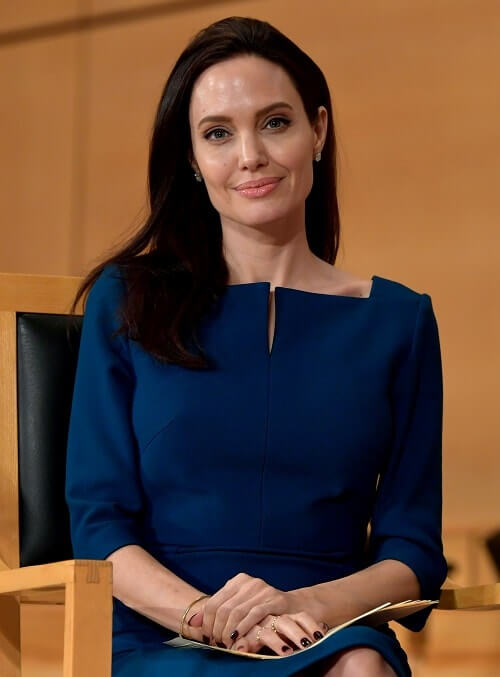 Despite that her career had started in the early 1980s, Angelina Jolie was exposed to her success after her portrayal of Gia Carangi in the made for TV film "Gia", which helped her won the Golden Globe Award for Best Performance by an Actress in a Mini-Series or Motion Picture Made for Television. Her critical success continued the next year, in James Mangold's "Girl, Interrupted" (1999), which earned her an Academy Award and Golden Globe Award for Best Supporting Actress in 2000. In the late 2010s, Angelina Jolie has expanded her career into directing with movies like "Unbroken" (2014) and "First They Killed My Father" (2017).
Rihanna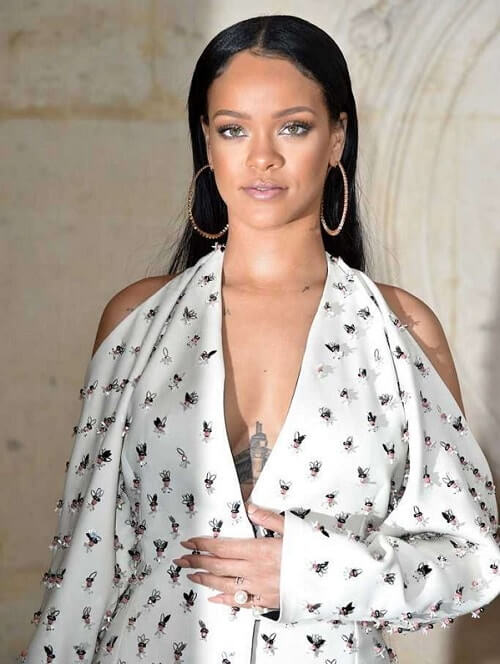 The Barbados-born singer's career started in 2005 with the release of her debut album "Music of the Sun". Since 2005, Rihanna has released eight studio albums and sold over 230 million records worldwide. When, at the beginning of her career, asked what her main aspiration was Rihanna responded that she wished to become the "black Madonna", and with 24 top ten and 11 number 1 singles Rihanna not only succeeded in making her dreams come true, but exceeded her own expectations. Aside from being one of the hottest female celebrities, Rihanna is also one of the most influential celebrities of the 21st century. In 2018, Snapchat allowed an ad, regarding the scandal between Rihanna and her ex-boyfriend Chris Brown, to appear on their platform. The ad was a mobile game "Would You Rather?", which offered users to choose either to "Slap Rihanna" or to "Punch Chris Brown". Rihanna's response led to Snapchat's $800 million stock loss.
Salma Hayek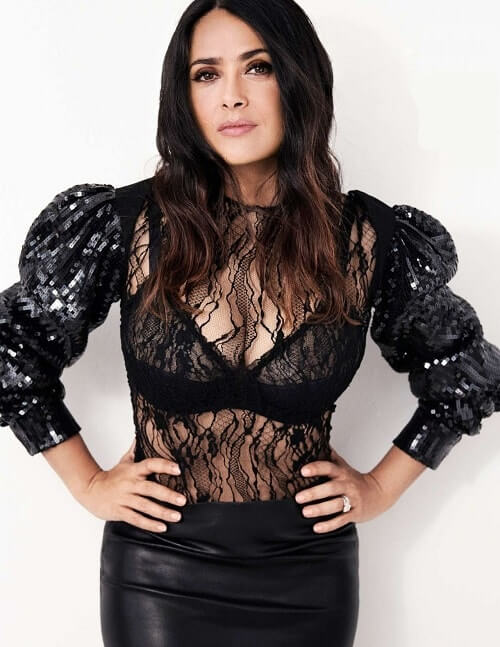 Salma Hayek's career had started in the late 1980s. After appearing in the number of successful Mexican telenovelas, Hayek started to conquer Hollywood. Her first English-language film was Robert Rodriguez's "Desperado" (1995). While her career had earned her numerous awards and nominations, the peak of Hayek's career was probably "Frida" (2002). The portrayal of the famous Mexican surrealist painter earned Salma Hayek the Academy Award for Best Actress. Her career is not slowing down. With the vast majority of her films grossing over $100 million worldwide, Salma Hayek is one of the hottest female celebrities.
Scarlett Johansson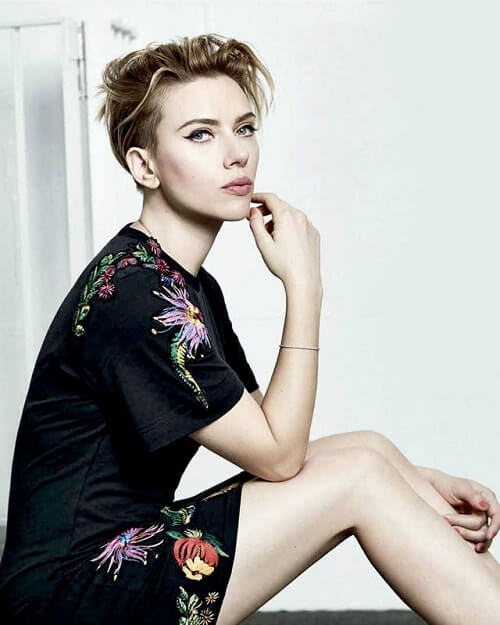 Since the start of her career in the early 1990s, Scarlett Johansson has appeared in over forty films. Slowly moving from one of the hottest female celebrities under thirty to one of the hottest female celebrities over thirty, Scarlett Johansson has portrayed everything from a hardworking nanny and mistress of Henry VIII to operating system and alien who butchers men for the space meat factory. Aside from acting, Scarlett Johansson has ventured into music industry, releasing her debut album "Anywhere I Lay My Head" in 2008. While most of the Hollywood stars would prefer working with famous producers to release a conventional record that would top Billboard 200, Johansson worked with relatively unknown musicians for the collection of radically re-worked songs of Tom Waits. Despite the whitewashing scandal around "Ghost in the Shell" (2017), Johansson's performance was met with critical acclaim. 2018 will see the release of three films featuring Johansson, which will contribute to her status of one of the hottest female celebrities of the early 21th century.