26.04.2017
It's no secret that sex is the essential part of any relationships or marriage. If one of the partners has little experience or doesn't feel confident in it, a couple will never live happily, no matter what the say to each other. That's why such important aspect of life as sex just can't be ignored. And since a lot of men show great interest in Ukrainian girls, let's talk about them and their sexual preferences.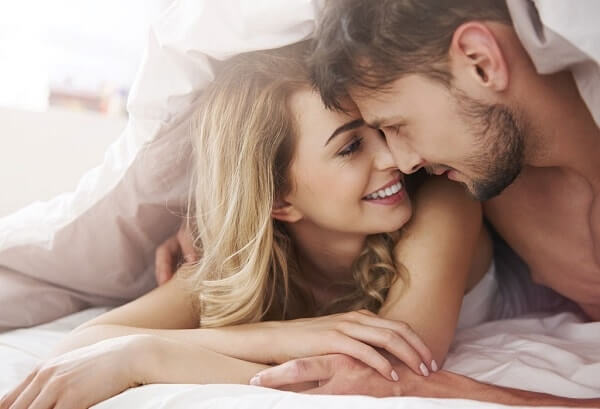 Sure, all women, regardless of nation, have their own individual preferences, and Ukrainian ones are no exception. So it's pretty hard to find such approach that would work with any lady. But still, there are some certain peculiarities that only Ukrainian women tend to have.
If you try to put together everything Slavic girls pay the most attention to in bed and sexual life as a whole, you'll come across two main points: romance and love. Due to their national peculiarities, most Ukrainian women are delicate and shy, and sometimes they can be even passive or inactive. And we're talking not only about sexual relationships; they show such attitude towards all aspects of their lives.
Anyway, let's talk about Ukrainian women and sex and try to figure out what they love in bed and what they don't, and discuss what you can do to arouse their sexual desire.
How to get a Ukrainian girl sexually excited
It's not always easy for a man to find the right approach to his woman's sexuality. And sometimes it's even impossible. A lot of guys dream of giving their girlfriends' the greatest pleasure they've ever had. Here we collected a few tricks that work with Ukrainian women in bed.
Start with yourself
First of all, pay attention to yourself. If you want to get a Ukrainian girl sexually excited, you need an appropriate look; otherwise, you'll get nowhere. Don't forget to have a shower and shave if needed. Using deodorant or some perfume will be a good idea.
Ukrainian women can tell a lot about you, judging from your look and smell, so your first task is to make her pleased with your appearance. If there's something wrong with it, you can't even count on having sex; consider the evening over.
Romantic atmosphere
For Ukrainian women, having sex is something more than a basic need. It's an intimate process, so you need to create a romantic atmosphere. Turn on some soothing music, light a candle or two. The setting itself has a great influence on a girl's sexual excitement. This way she can relax, feel safe and comfortable.
Tender words
Everyone knows that women fall in love through their ears. So use it to your own advantage. To get a Ukrainian lady sexually excited, keep saying tender words to her; the timbre of your voice should be soft. Whisper in her ear, reminding of how beautiful and sexy she is. No flatter, speak only the truth because the main factor here is sincerity.
Touching
A gentle touch can arouse a woman's sexual desire even faster than men think. Such body parts as the neck, fingertips, chest, and abdomen are the most active erogenous zones. You also can try massage. No woman can resist gentle touches. Just be sure not to do everything too quickly and abruptly. Always do it slowly and gently, no need to hurry.
Kissing
Kisses also have a magical effect on Ukrainian girls in bed. The main thing here is to know where and how to kiss. When kissing, gently move your tongue from her lips to the fingertips, neck, hips, and so on.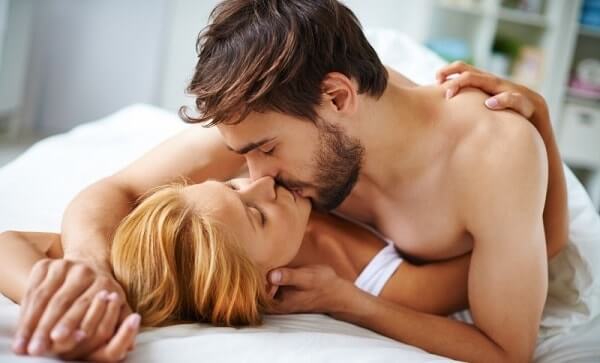 What Ukrainian girls prefer in bed
Sex with Ukrainian women can be unforgettable if you know what to do. So here are a few things they enjoy in bed.
They love diversity
Some believe that Ukrainian ladies and Slavic ones as a whole are too inexperienced and monotonous in bed. It's not even close to the truth; they enjoy trying something new just as Western ladies. But they need the right partner for it. So until your woman completely trusts you, you can forget about any experiments in bed.
They gladly get pleasure and return it to their partners
It's something you should consider when having sexual relationships with hot Ukrainian women. What they seek in bed is basically the fair exchange: they want you to show your love, and then they'll give it to you in return. The thing is that women from Ukraine consider sex as something bigger than a physical need.
They want to feel mutual passion
Beautiful Ukrainian women prefer gentlemen. They believe that chivalry still exists today. On the contrary, they are into guys who show incredible energy in bed. They want men who can give them the brightest emotions. If you want to impress a Ukrainian girl, show your passion to her.
They want to see you caring for them
As mentioned above, for Ukrainian women, dating and emotions mean a lot, so they always care about their partners' feelings. But if a Slavic lady doesn't get the same attitude from you, she'll be disappointed. Therefore, you need to demonstrate how you care about her desires.
More kisses
And here's the last thing you need to know about what Ukrainian ladies love in bed. Sex should be accompanied by kisses throughout the whole process. In sexual relationships, women get emotionally connected to their partners. When kissing a Ukrainian lady, you demonstrate your desire to be with her not just because of sex.
What Ukrainian girls don't appreciate in sex
So, what those sexy Ukrainian women don't like in bed?
Rule number one: never fall asleep immediately after sex! Ukrainian women hate it. Such attitude makes them nervous. Maybe it's at least worth saying something like: "Good night" to her before passing out.
Monotonous sex. A lot of ladies find it too boring. Always try to diversify your intimate life with some role-playing games.
Rough sex is also not a favorite thing for Ukrainian women. It depends on your partner's desire. If she wants such a variety, then do it, but constant rough sex may become annoying. Gentle touches and moves are the basis of any sexual relationships. Be a little more affectionate with your loved one.
Sex in crowded or uncomfortable places. Of course, there are girls who enjoy that kind of extreme sex, but unfortunately, not all of them do it. Most Ukrainian women prefer a warm and soft bed to a restroom or a seat in a cinema.
Unprotected sex. Don't forget about protection before sex. Women love when their partners care about their health in advance.
Photos and videos in bed. Unlike men, women don't always prefer to be photographed or filmed during sex. The thing is that a Ukrainian girl cares about how she looks from the side, and her poor look on the video or photo will only disappoint your lady.
Sex with the lights on. Ukrainian women prefer muffled light. It brings more romantic atmosphere to the process.
Sticking objects on you, for example, a watch with a metal strap, etc. Such accessories must be removed before sex. Of course, if you and your girlfriend like pain, this piece of advice is not for you.
The lack of experience and uncertainty of a partner are one of the main disadvantages, as most women rely on men's initiative in bed. Be bolder. Don't be afraid of women; otherwise, you'll push them off.
Sex without desire and excitement. If a woman doesn't want it, then don't even try. Or try to make her want you. You need to understand, at such moments, women get the feeling that they are just toys for men.
In conclusion, Ukrainian women are sexy, passionate, and ready for new experiments. But before trying something new, you should ask your companion if she wants it.