14.04.2016
It is a well-acknowledged fact that we all want love. No matter what kind of relationships fits your needs and requirements, one thing can be said for sure – you want to be loved. Ukrainian girls are not exceptions. People often assume it is strange that so many Slavic girls seek foreign husbands. We have some for the most part sufficient explanations of this phenomenon.
First, many girls want to live their foreign country. You should understand one thing: Ukraine is a beautiful and lovely place. However, there are too many economic and political issues. The complex of social problems and inadequate governmental support makes life in this country rather unbearable. The Internet community and western women might say (well, they do so) that Ukrainian girls just seek a lucky ticket to get out of their poor country and marry a man of great fortune – to spend it entirely, of course. Bear in mind that Slavic girls never say anything so disgraceful about western females. Yet, girls from Europe and America feel that Ukrainian, Russian and Belorussian girls make great competitors in pursuit of western men.
Second (and most likely to be the real reason), Ukrainian men have become spoiled with how beautiful and attractive their girls are. They take them for granted, allow themselves cheating, acting demandingly and humiliatingly. Moreover, Ukraine holds an insufficient number of men. Single girls have to do their best to find an appropriate husband. Even though Ukrainian men are regarded family-oriented and caring, there are basically not enough of them to cover the "demand".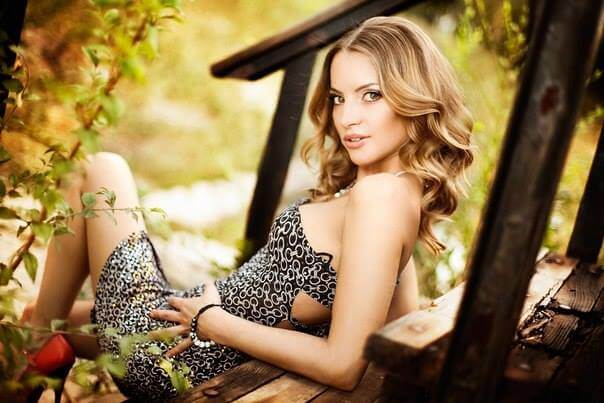 Now let's move on to the characteristics Ukrainian women look up to in men:
Manliness. Ukrainian women believe that a man should be mannish – in a positive way. We are not talking about stereotypical peculiarities, such as demonstrative rudeness and disrespectful approaches towards other people and their opinion. A real man (basing on Ukrainian women's suppositions) should make his woman secure. He ought to be able to protect her from literally anything. As well, he should be supportive (it does not include permanent financial support as Ukrainian women prefer to work and provide themselves). They look for a modern gentleman, not a medieval knight.
Assertiveness. It would be wide of the mark if we said that Ukrainian girls are shy or have a low self-esteem. No, these girls now what they worth. Ukrainian girls have some specific core relationships believes. As many Slavic girls, they believe that men should make the first step. Likewise, they often suggest a man should love his woman a little bit more than she does. We know that love is not the thing that can be measured, but just imagine it. This idea derives from a female self-perception in a role of a prey but has another connotation. Slavic girls think that the feelings in relationships look like a sinusoid: when a man initiates a partnership, his feeling is at the peak of its intensity. That is why you should be relatively assertive to win Ukrainian girl's heart.
Attitude. You must have already figured out that Ukrainians are fond of traditionalism. Women do believe that starting a family and having children is the most important mission in human life – an ultimate aim. Therefore, these ladies seek family-oriented men. The approach towards marriage and children is one of the most important features. You are correct if you think you need to demonstrate this positive characteristic in some way. It will not frighten a Ukrainian girl away if you mention it during first weeks of your communication.