02.01.2019
Are you in a rush and you are puzzled over what to give to your woman? After all, you want to surprise her and cheer her up, but unfortunately, and as always, your pockets are empty, and the assortment of all the possible gifts from the stores is kind of standard and boring... Well, so what's the matter? Maybe it's time to think about all the possible DIY gifts for her you can make?!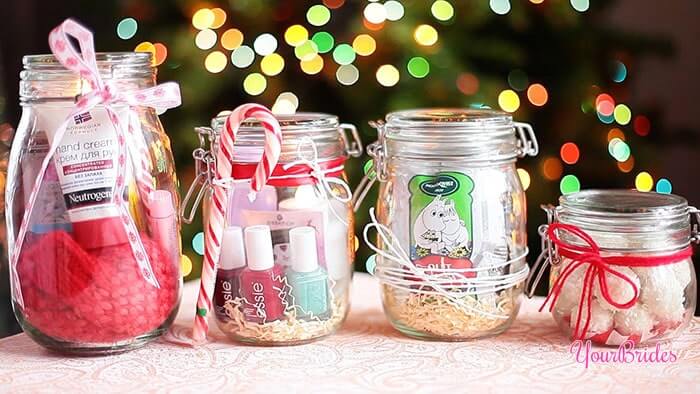 In general, it would seem that everything is very simple: turn on your imagination and create your masterpiece in honor of your beloved woman! But it is necessary to remember that the things you create with your own hands should not only be original and creative but also look neat.
Therefore, be patient and spend enough time on your work, having thought through every little detail: from the very concept to the process of packaging your present. And there really are a lot of interesting ideas for all kinds of DIY gifts for your girlfriend online​. So, you can use anything that has already been proven in practice. Although you are not going to be that original, you will surely get the job done.
DIY Christmas gifts
Christmas is the most magical time of the year. It will be only fitting, if your gifts to your girlfriend will be just as magical. So, here are our favorite DIY Christmas presents ideas:
A stuffed toy.
Kids will never give up the big soft toys, and most adults won't as well. And the process of making a stuffed toy is not as difficult as it may seem at first. Do not throw away old clothes, buttons and beads, and you will always have the right material at hand. You can stuff a toy with cotton, or you can use something like polyester. Create a pattern for your toy, or find an easy master class on the Internet. Do not be afraid of difficulties, the Internet is filled with the easiest video lessons on any kind of needlework!
A vintage picture.
One of the most unique DIY Christmas presents you can think of. While it will require a canvas, in a couple of hours, you can make an unusual and stylish gift that will suit your girlfriend. Cut out a beautiful photo or picture from the magazine, stick it on the canvas and leave the picture until it is completely dry. Then take a spray, a sponge and begin to gently remove the top layer, splashing water on the canvas and rubbing it with a sponge until the picture appears. The paper will be go apart by fibers - they need to be immediately removed, the same goes for the excess water. When the picture is completely dry, you can rub it a little with a dry abrasive sponge to give it the vintage effect. It is truly one of the best creative DIY Christmas gifts out there.
A set of New Year's accessories for tableware.
It is a very nice idea for the Christmas table! If you can knit - make a few small socks or mittens with pom-poms. If it takes too much time, you can sew the same mittens from an old pair of jeans. Decorate them with thematic details such as miniature Christmas balls or tee branches, ribbons of red and green color, buttons with faces of deer or snowmen on them. This is one of the best DIY Christmas gifts ​that we know of.
A set of funny bookmarks for those who love to read.
Are you looking for easy DIY Christmas gifts​? Here's one. If your girlfriend is really into books or has a diary, you can make an original bookmark as a gift! Write or embroider your wishes on it, decorate it with a memorable photo or a drawing, a quote or a phrase, and believe me, such a gift will not gather dust somewhere in the corner, it will be used all the time!
These were our ideas for Christmas DIY gifts​, and now let's move onto birthdays.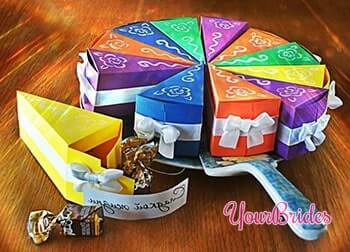 DIY birthday gifts
Every girl is unique! Therefore, you have to be careful when choosing a gift. Especially when it is for her birthday. All gifts are good, but, as we know, the best are those that are easy to make. So, what are some good gifts that you can present to your girlfriend on her upcoming birthday?
In order to decide on a gift for a girlfriend, remember her interests. A birthday present should be helpful. For example, if she is a creative person, then you can give her an original box for accessories, brushes and all that. If you find it difficult to find a suitable gift, then remember that you can always ask your girlfriend and find out her wishes.
A Pillow.
Today there is a huge amount of gift ideas to be found online. A pillow is one of them and is quite a versatile option. It's quite easy to make one. However, in order for this gift not to seem dull, it is worth making it right. For example, on the surface of the pillowcase you can put a photo of your girlfriend or something that she likes. Surely, such a pillow will be a worthy piece of decoration for any interior.
Homemade fashion jewelry.
Naturally, all ladies love to wear jewelry. Why not to give your girlfriend a piece of fashionable jewelry that was made with your own hands? If you know how to work with beads, then jewelry will be an excellent gift. Turn on your imagination and create something original with your own hands.
A paper topiary.
Here's one of our favorite cute DIY gifts. If you are really low on money, then the next option is just for you. It is not only very easy to make but also quite beautiful at that. Various items are fixed on the foam ball. These can be: coffee beans, paper napkins and other items. The stick with the ball is placed in the pot, which is filled with plaster. The base is usually decorated with candies or greens. And there you have it, a festive tree that will look cute and unique.
A creative poster with sweets.
This is a safe option. Not only that, but it is quite easy to make one. Get a piece of paper, and glue photos of sweets on it. Lots of different tools and materials may be used, from beads and buttons to old magazines and jeans. Arm yourself with your imagination and then it will be easy for you to succeed.
DIY anniversary gifts
On the anniversary of your relationship with your wife, it will be nice to get her a gift made by yourself. In marriage, many women complain that they are not receiving enough attention from their husbands, so why not give her that attention in the form of a DIY gift? Here are just some ideas that we came up with:
A touching collage from your shared family photos. The Internet is filled with programs and mobile apps that will allow you to create all sorts of photo collages. You don't really need any knowledge of Photoshop or anything like that, everything will be done for you. The only thing left is to awaken your imagination.
A piece of art.

If you consider yourself to be a creative person, then create a gift in accordance with your hobbies. It can be a picture, a verse or a song. Undoubtedly, your wife will be pleased to receive this symbol of love and dedication to her.
A set symbols of different stages of your relationship.
It will be a quite tricky thing to do, and more so, to get it right, so as your partner will find all of them appropriate. Yet, whatever is the case, it symbolizes dedication and love above all else. The choice of metaphors is completely up to you. You may present her with your old DIY wedding gifts that are being represented in a new light, as a collection.
DIY last minute gifts
If now you are experiencing some financial difficulties, or for some other reason you do not want to make unnecessary expenses, but you want to please the girl with an inexpensive, but at the same time original gift, you will have to show some ingenuity. We know that already, all of the gifts above require that, but what should you do, when you are completely out of time? Here are just some ideas for easy DIY gifts that we've got:
A box of confessions.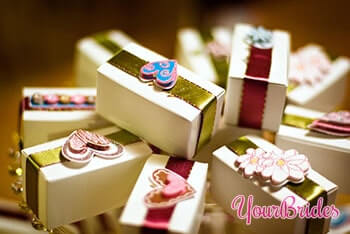 One of the best DIY gifts for your girlfriend​​ we could think of. You can buy a nice cardboard box and fill it with little notes with confessions on them. On these pieces of paper, you should just write all the things that you value in your girlfriend and all the ways she is dear to you. You can gently stick a candy to each piece of paper in the box. Of course, we are talking about wrapped candies, don't go for chocolate, it will probably melt of all the touching and waiting to be received.
A bakery product.
If your girlfriend loves sweets, then you can bake a special cake for her. Place the finished product on a beautiful dish or in an original box. After that, you can enjoy the cake together. In this case, get some fancy tea, as it will only enhance the experience.
A cup.
Of course, we are not talking about just a random cup that you bought in a store. You will need an ordinary white cup, on which you will apply a drawing or inscription of your choice. Such a gift can be truly unforgettable. You can learn about various paints and methods of applying them online.
A bathroom bomb.
Here's a great and unusual gift. It is filled with fragrant oils and starch that are pleasant for the skin. This gift will appeal to many. Especially to those that love to relax in a hot bath. The easiest way to make these "bombs" is to take 2 cups of soda; a cup of citric acid and the same amount of corn starch, (it can be replaced with potato starch or powdered milk) 0.5 cup of sea salt, 2 tbsp. of any oil (olive, coconut, walnut) and 1-2 tsp of any essential oil. You can add dyes for your liking.
A letter.
Yes, even such a seemingly uncomplicated gift can be one of the best memories for your girlfriend. By the way, such gifts saved lots of couples that were going through a crisis of relations - it is enough to read such a message, and all the memories come back to you, like they happened just yesterday. She will remind herself of how it all happened, how you met each other for the first time. So, choose a beautiful envelope and a sheet of paper. Also, choose a nice pen, the worst thing you can do is to mess up the entire thing because of a blot or a smudge. You should write about your feelings. Describe how unique she is, list all the things for which you appreciate her. Tell her that you want this relationship to constantly develop and become stronger every day. Women usually keep such gifts for years, if not forever, and afterwards, when a girlfriend comes back to read them, all of the memories will come back and fill her with joy.
A certificate of desire.
Recently, the so-called certificate of desires has been gaining lots of momentum. There are tons of them to be found on the Internet. What is the meaning of such a gift? For example, you give a girl a "certificate" that grants her 5 wishes, and you warn her that they may be of an intimate or domestic nature. As you understand, so far this "document" has no value, however, when a girl begins to enjoy the benefits of this gift, it becomes meaningful. She has the right at any time to express a desire of a designated nature, and you should, without hesitation, fulfill the request of your beloved girlfriend. This can include the most basic needs, like, to wash the dishes, to give her a foot massage, it all depends on the girl's imagination.