05.12.2016
You might already know many valuable things about Ukrainian girls. However, there's something we haven't tackled yet: the Ukrainian conception of romantic relationships. Indeed, without any knowledge about how Ukrainian women imagine an ideal romance, you will barely be able to conquer a heart of your potential bride. Single men all around the globe ask themselves a question whether it's possible to find a perfect match in Ukraine or not. Well, there is good news for them! Ukrainian girls are now considered to be the best marriage materials among all other Slavic women. You should merely know how to approach them in the right way.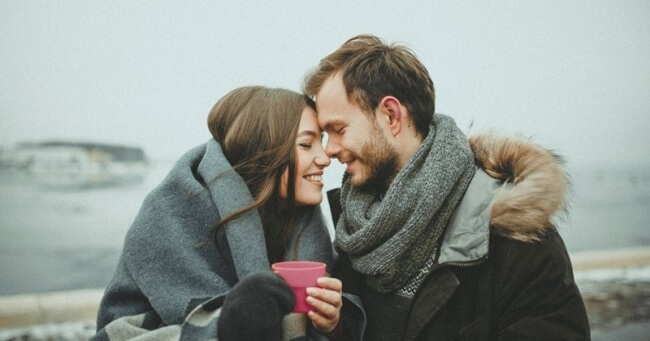 Historical insight
Ukrainian national culture is rooted in the deep past. Of course, many local traditions and values may appear perplexing to foreigners. Throughout the centuries, this society was organised in clans comprising several generations of the same family. Today, the situation is similar. Modern Ukrainians maintain strong connections with their family members – and these connections are apparently stronger than in the West. As for couples, their organisation is also different. Westerners typically look for partnership in relationships yet in Ukraine, a man is supposed to be a leader.
Today's changes
Our world nowadays goes through various changes. And this also refers the conception of love relationships. Feminist propaganda works: women in Western Europe and the USA get emancipated and independent. Seems like they don't need any men's help and support anymore. In Ukraine, the situation is somewhat different. Yes, local ladies also struggle to build careers and succeed personally and professionally. However, they are still more feminine than their Western sisters, which means they are in searches of true men.
What type of men is needed?
The core element of a healthy relationship is compatibility. Partners should have similar views of big issues, areas of interest, life priorities and goals, character traits etc. Like any other woman, a regular Ukrainian girl looks for a good match. In addition, there are a set of merits she typically falls for i.e. fidelity, candour, kindness, braininess, confidence, and bravery. Masculinity gets more and more questionable today. But Ukrainian ladies are definitely in need of mannish partners. As you can see, it's really hard to call them picky or capricious.
Question of the first step
This issue is directly linked to what we've been discussing above. Some guys today don't really think they have to be courteous and initiative. Contemporary girls are supposed to be equal with guys so nobody gets astonished by a lady asking her prospective male date out. Yet in Ukraine, the old custom is preserved. Here, a man is in charge of how a romance will develop. Of course, girls are free to make the first moves first, but they rather prefer dropping hints of liking instead of displaying their affection for a man. Therefore, don't hesitate to take the initiative when it's necessary!
Dividing responsibilities in a couple
Traditionally, duties of a man in Ukraine were to be the head of his family, to earn money in order to feed his wife and children, to protect them, and to determine the course his relatives should follow. A woman, in her turn, did all the housework, raised children, and obeyed her husband. Modern Ukrainian people tend to follow patterns borrowed from the West – in a couple, two people are equals. So your prospective Ukrainian wife will expect you to support her and share her workload.
Boundaries: how to set
Obviously, the conception of personal space in Ukraine and in the Western world differs. In Western Europe and the USA, people tend to be individualists. A regular westerner isn't ready to share the bottom of his mind. Ukrainians are apparently more open to strangers. They may be not as extroversive as Russians. But they were always known for their tolerant and welcoming nature. In addition, Ukrainian women are generally straightforward – in spite of being ladylike and mysterious. When it comes to setting boundaries, try to avoid getting too personal too soon and touching intimate topics whilst chatting to such a girl. Gentlemanlike guys are always attractive for Ukrainian ladies!
Destiny of a woman
The concept of destiny is one of the central in Ukrainian culture. In the view of Ukrainian girls, a true life comes only once in a life. That's why dating isn't the thing they take irresponsibly. When such a lady meets a new guy, she evaluates his capability of becoming a loving husband for her and a caring father for their future children. In fact, many Westerners choose Ukrainian wives because those are family-oriented. So a long-term and healthy relationship is typically a goal of any woman you meet on Ukrainian dating sites.